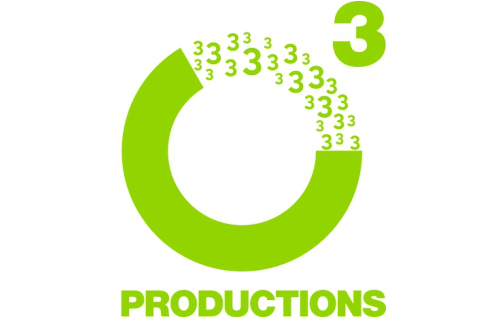 O3 Productions, the drama and film production arm of MBC Group, the largest private media company in the Middle East & North Africa (MENA) region, and Image Nation Abu Dhabi, a media and entertainment companies in the Middle East, have formed a new partnership to co-finance and co-produce a slate of Saudi films for local, regional and international audiences.
This new deal comes in the wake of the first cinemas in two generations opening in Saudi Arabia and the KSA's decision to open for business for filmmakers from Saudi, the Arab world and internationally.
The country has a big presence at this year's Cannes Film festival with The Saudi Film Council in town for the first time this year along with a Saudi Film Pavilion at the Marche du Film and a selection of Saudi short films showing as part of the festival's industry programme. The Saudi Film Council has also announced a generous production rebate as a means to attract international productions to film in the kingdom.
Though Image Nation and MBC/O3 are keeping specific details of the four new feature projects under wraps, genres are likely to include action, thriller, real-life dramas and comedies. Projects will aim to film in Saudi and utilize Saudi talent in front of and behind the camera. Development has begun on all projects, with production set to commence in 2019.
Saudi comedian and writer Fahad Al Butairi, who previously collaborated with Image Nation on 'From A to B' and the upcoming 'Rashid & Rajab', is also writing a new project entitled 'Love Above The Law', which will fall under the new deal. The film is a comedy about a middle class Saudi man marrying a girl from the Badiya, the rural community, and the two discovering they actually have a lot in common.
This MBC/O3 Saudi deal follows on from the previous film and TV deal that MBC and Image Nation announced last year.
Under that deal, O3 and Image Nation are currently in advanced development on the feature film adaptation of Saudi pop culture smash HWJN, about a devout God-fearing Jinn who forges a special bond with a talented Saudi female medical student.
A spin-off TV series The Delusionists which also has a unique take on modern Saudi and Arab society will also go into production back-to-back with the film.
"There is so much to be done in this brave new drive and we believe in collaboration with those who have the same ambitions and vision. Image Nation is a trusted and established player in the film industry and we have joined forces to launch a slate of Saudi films that will promote Saudi storytelling and talents," said Fadi Ismail, Group Director of O3 Productions.
He explained that MBC Group, via its Drama and Film production arm, is keen to push Saudi storytelling, through drama and film, qualitatively and quantitatively, to new heights – thus creating premium content that not only is captivating to Saudi and regional viewers, but can travel globally and help in further projecting the positive image of KSA as an active player in international entertainment industry.
"As Saudi Arabia begins a new chapter in its cinematic history, this exciting partnership between Image Nation, MBC and O3 will showcase the very best Saudi film making talent in front of and behind the camera," added Ben Ross, Head of Narrative Film and Television at Image Nation.
Being one of the first foreign companies investing in Saudi content, he explained that Image Nation is looking forward to introducing new Saudi talent to local, regional and global audiences. "We're delighted to be working with the multi-talented Fahad Al Butairi again on 'Love above the Law'. This deal really underscores Image Nation and MBC's shared commitment to producing high-quality Arab language film and television projects for the Arab world," he said.