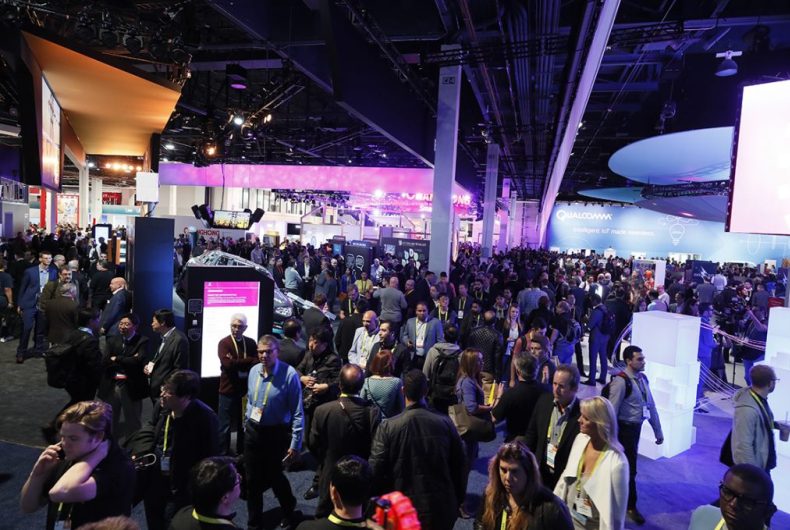 Essentially CES is a US dominated show – not only because the majority of the 3800 exhibitors and the nearly 200000 people are from the US but also because most of the US based tech giants have invested over years to make this the go-to platform for any forward looking consumer technology.
The year 2017 was no different. However, from the 3800 plus exhibitors at the forum, a few from the Middle East and North Africa (MENA) region, including Turkey, also made it to Las Vegas this year to be part of an event that is essentially the playground of the global tech corporates.
Among those listed also in the Featured Exhibitors at the Show is IBA Software from Bahrain. Being in this list assists newer companies to connect with delegates that look at a curated shortlist of the technologies displayed in the year. IBA is the only one from the region that was in the list.
IBA Software is in CES with its product Citipal. Citipal allows users to scan their neighborhood to find real merchants. They can browse the merchants' special offers, featured items, and precisely write to the merchants what they need. Citipal opens a Inside Sales Channel for merchants.
SUBOL Product Design WLL from Qatar is also present at the event. SUBOL is a Qatari product design and development startup creating hardware solutions for various problems. It operates in product categories such as lifestyle, safety & security, products, sensors, smart home/appliances and wireless devices. Subol is present at the Show with its brand Bonocle and Samam.
Also exhibiting at CES was King Abdullah Uni Science & Tech (KAUST) from Saudi Arabia. As is known, KAUST is an international, graduate research university dedicated to advancing science and technology through the world's pressing challenges related to water, food, energy and environment. The University's strength is its culture of collaboration to take innovations from the lab to the marketplace.
Accent Infomedia from Dubai too was at the CES 2017.
Turkey has a comparatively stronger representation with four companies in the Exhibit. AirTies Wireless Networks, Ekin, Toyji and Vestel are at CES.
AirTies designs and develops its own software and hardware, wirelessly streaming Internet connections and high definition video to multiple rooms and screens. The comprehensive product portfolio includes broadband Internet devices and Internet based television set top boxes.
Founded in 1998, Ekin has been leading the way to more secure cities from its headquarters in Istanbul and branch offices in Stuttgart, Abu Dhabi, Ankara, Baku, Dubai and New York. Ekin's mission is to make cities safer and smarter with tremendous effort on its software, hardware and design.
Toyji is a smart toy platform that uses customizable, 3D-printable and interactive smart toys as game controllers, offering educational games taking place in a fictional universe.