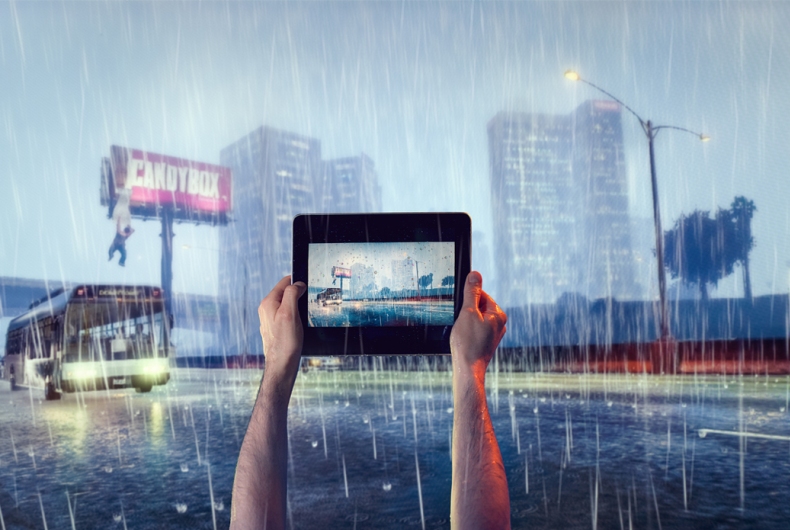 Digital technology is transforming how business is conducted in the Middle East. A Cisco study found that the UAE is predicted to generate USD 53 billion over the next decade, with Dubai generating approximately USD 5 billion by 2021, as a result of capitalizing on technology.
One form of technology that is beginning to revolutionize businesses is virtual reality (VR). Visible across online forums and populating the inboxes of CMOs, VR is claiming to be the savior of brands across the region. After a hesitant start, VR is on the cusp of becoming mainstream changing the experience brands provide customers with, and transforming how they perceive Arabic brands for good.
VR Impact Across Industries
VR is at a point now where it is creating a perceivable impact on a variety of industries, a factor that will grow as more successful marketing cases are shared and the potential of VR as a disruptive technology is proven. The number of VR projects continues to grow each quarter across a commercial, educational and social landscape.
The Middle East is among one of the fastest growing adopters of VR in the world, in terms of gaming and enterprise applications. Countries such as UAE, Saudi Arabia and Bahrain are utilizing headsets for their consumers, which is the most common component for VR applications. Many businesses are following suit in this digital trend, tapping into investments. The changing attitudes towards technology and subsequent eagerness to foster tech startups, could place the UAE at a point where the region can benefit from these ideas.
Turning Millions To Billions
Global revenues for augmented reality (AR) and VR markets have grown from millions to exceed USD 13.9 billion, an increase of 130.5 percent in 2016. Spending is expected to continue to increase, with a compound annual growth rate of nearly 200 percent to USD 143.3 billion by 2020. The high demand from Middle Eastern companies investing in this profitable sector has meant that Middle East markets are expected to have a relatively moderate value of USD 181.59 million in 2017 and is expected to rise, with a significant increase of USD 6 billion in 2020.
From a business perspective, VR in the Middle East is paving the way for an enhanced customer experience, from interactive settings in offices to a variety of new marketing tactics. For example, Jumeirah Group in Dubai became increasingly concerned with authenticity, so created a 360-degree video VR experience to provide customers with a tour through their production facilities.
Building Enhanced Customer Experience
Another example of Arabian brands demonstrating the usage of VR is Etihad Airways. In 2016, the global brand ambassador for the airline, Nicole Kidman featured in an ad campaign, which used a 360-degree VR film. Titled 'Reimagine', the film provided consumers with a panoramic insight into Etihad Airways Airbus A380.
VR showcases like this demonstrate how brands can create storytelling to engage consumers through interactive communication. It provides an immersive brand experience and incorporates a new way of thinking about advertising.
A Bright Future That's Certainly Not An Illusion
By embracing the latest technologies, marketers across the Arabic world can build a better picture of their customers and provide immersive experiences that increase the level of user engagement. By leveraging technologies like AR and VR, marketers can not only gain a better understanding of target audiences' interactions, but also provide them with memorable brand interactions.