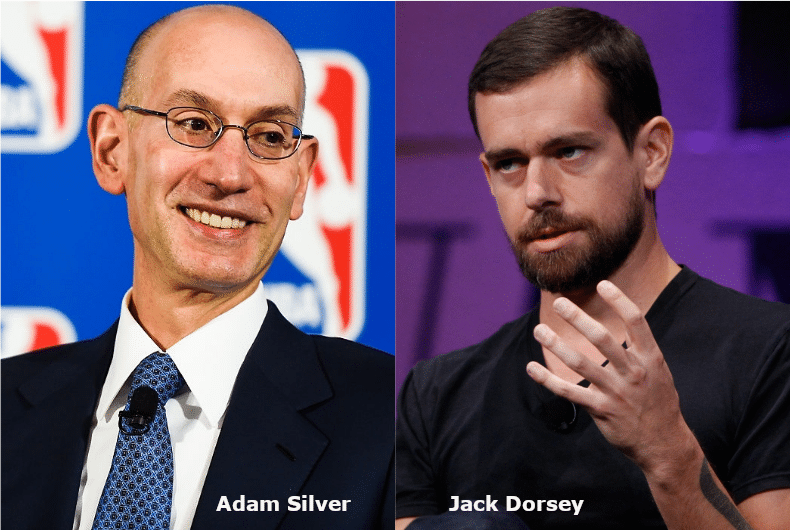 Twitter CEO Jack Dorsey and NBA Commissioner Adam Silver will sit down for a conversation with ESPN anchor Rachel Nichols at CES 2019. The session, '#NBATwitter: A Conversation with Adam Silver and Jack Dorsey', will discuss their partnership and the NBA's approach to sports technology with a spotlight on #NBATwitter. Owned and produced by Consumer Technology Association (CTA), CES 2019 will run through January 8-11, 2019, in Las Vegas.
"The partnership between Twitter and the NBA illustrates the ever-growing symbiotic relationship between sports and technology. We're thrilled to welcome Jack Dorsey and Adam Silver to the CES stage to discuss the future of sports, entertainment and technology and its impact on fan engagement," said Gary Shapiro, President and CEO, CTA.
Returning to the CES for 2019, the CES Sports Zone will feature tech innovation impacting all facets of sports, from athletic performance to fan engagement and the business of sports on and off the field. In addition to exhibits, the Sports Zone conference program will feature athletes and industry experts as they explore the future of sports technology, including the quantified athlete, immersive fan experience, smart venues and eSports.
Another aspect is the CES Sports Zone Lounge hosted by Sports Innovation Lab and sponsored by the NFL Players Association.
CES attendees will be able to experience eSports firsthand as well. Featuring 10 gaming kiosks for both professional gamers and attendees to showcase their skills in Mario Kart and the newly released Super Smash Brothers, the truck will host a series of competitions and invite all to take part in periods of open play.