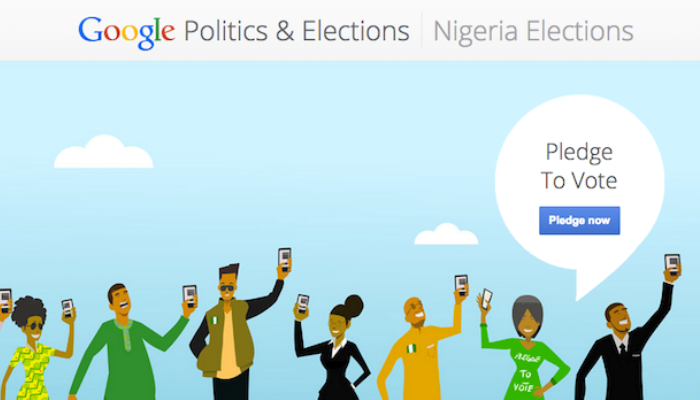 Countries like India, Indonesia, Sri Lanka and Brazil have become examples of how digital media has changed the course of election campaigning, putting power back in the hands of the people. The Middle East and North Africa is gearing up for an example of its own with the upcoming elections in Nigeria, which is being touted as a truly digital election for the country. A key step has been taken by Google here, as it launched an online portal especially for the upcoming Nigerian elections. The portal gives a quick view to voters to keep themselves updated with the latest news and developments of the elections in Nigeria.
While this is the first time that a Google platform centered around election has been launched in Nigeria, the first Google election hub was set up in 2007 and over 40 editions have been launched till date. In Africa, Google election hubs have been previously launched in South Africa, Ghana and Kenya. This year, the General Elections in Nigeria will be held on February 14.
With internet and social platforms playing a major role in spreading awareness amongst voters, Google's initiative is expected to make it easier for voters to actively take part in the electoral process as they would have faster access to news and information relating to the process. Industry experts believe that this will soon be supported by social media platforms where people will view their opinions and communicate with their leaders in a more direct manner.
Google's website contains news, videos and other media on the elections along with links to the Independent National Electoral Commission website. Voters can view content related to the political parties and their contesting candidates. It also features a tab 'Pledge To Vote' which allows voters to openly commit to vote.