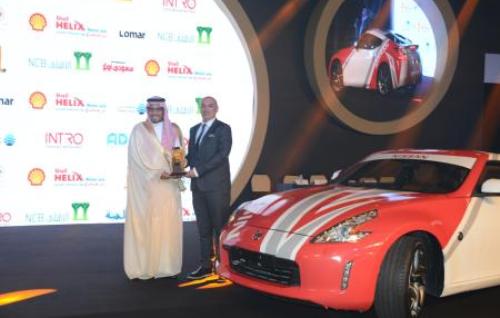 PR Arabia Awards 2018 that celebrates leaders in Saudi Arabia's automotive sector, has named the all-electric Nissan LEAF as the 'Best Future Driving Initiative' under Car Innovation, among other recognitions.
The President of the Saudi Arabian Motor Federation, Prince Khalid bin Sultan Al Faisal, was present during the ceremony at the Jeddah Hilton.
Nissan Patrol was chosen as best-in-class for the 'Large SUV' category. Nissan also received the 'Best Motorsports Program' award, in recognition of its presence throughout the past years in the Kingdom, especially at the main top fronts — Rally and Drifting, coupled with a commitment to customer care, including increased omnichannel and digital services.
Nissan Saudi Arabia made global headlines earlier this year with the launch of its #SheDrives campaign, which engaged with women from across the Saudi society as they geared up towards obtaining driving licenses in June.
In addition, the global automaker recently bolstered its presence in Saudi Arabia with the official opening of its Jeddah office, catering to over 60 members of staff across different departments and divisions.
"PR Arabia Auto Awards is one of the most prestigious events in the Saudi automotive calendar, and our wide recognition is a major result for Nissan in the country. As one of the earliest manufacturers to set up in the Kingdom, we are proud to be well-established within the community and play a prominent role throughout Saudi society. This is clearly reflected by the awards, with our most-loved models receiving the most votes from the public," said Bader Al Houssami, Chief Operating Officer of Nissan Saudi Arabia.