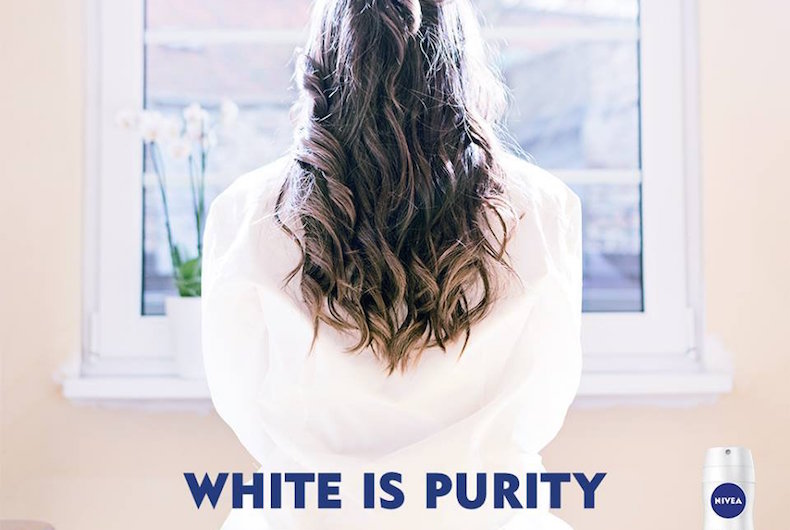 Brands may have never lived in more sensitive times as public awareness and actions to bring equality and inclusion in society are gaining momentum everyday. This week in particular meant sleepless nights for skincare brand Nivea after it released an ad promoting its black and white deodorant. Oblivious to the fact that the combination of 'white' and 'purity' in a single tagline will hurt public sentiments, the company posted the ad on its Middle East Facebook page. What soon followed was a series of accusations on various social platforms, saying that the campaign reeked of racial insensitivity.
Nivea was trying to promote its 'Invisible for Black and White' deodorant, and featured a woman with long, dark hair in a white robe. It was the slogan, 'White is Purity', that triggered the social media backlash.
Nivea immediately removed the post from its Facebook feed and released a statement to address the faux pas. "We are deeply sorry to anyone who may take offense to this specific post," the company said, addding, "Diversity and equal opportunity are crucial values of Nivea."
It is said that the ad was part of a broader campaign for the deodorant in the Middle East that linked the color black with strength and white with purity. However, it would appear that Nivea would have to go back to the drawing board for this campaign now.