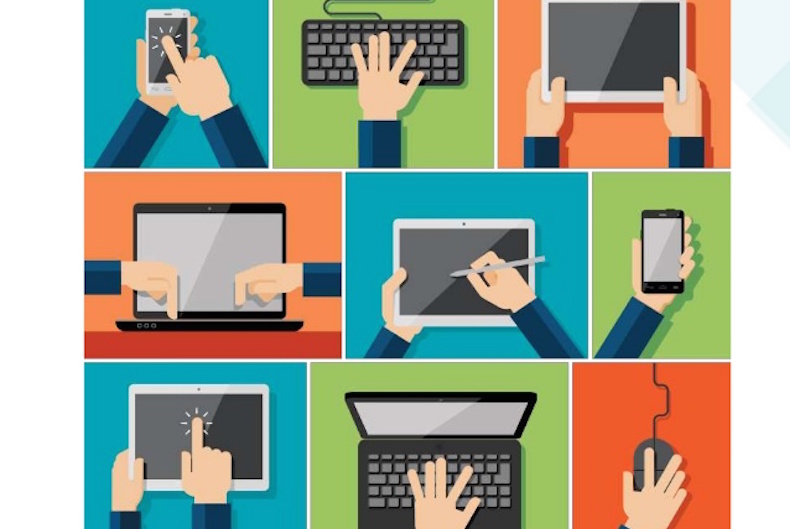 Smartphones, tablets and desktops now rank equally as device-of-choice to complete transactions where multiple devices are used, according to performance marketing technology company, Criteo's State of Cross-Device Commerce Report for the GCC. The analysis reveals insights into consumer shopping habits and forecasts predictions for cross-device commerce across the globe.
"The GCC region witnessed cross device sales shares of up to 52 percent in the second half of 2016 – far higher than the US (31 percent) or Western European countries like the UK (36 percent). This presents an immense opportunity for the region to adopt an accurate cross-device measurement strategy in order for retailers to prevent misattribution and ensure their spend is optimized for the channels delivering the highest performance," said Dirk Henke, Managing Director, Emerging Markets, Criteo.
Cross-Device Measurement Means Smarter Spending & Higher Returns
As customers continue to use multiple devices along the path to purchase, marketers need to take into account how much cross-device shopping may cost in ad waste if they do not have accurate and scalable measurement. Traditional analytics tools look at activities on a device-by-device basis, providing a limited and siloed view of a customer's multi-device journey. The report states that shifting to a user-centric view that leverages advanced cross-device measurement tools can accurately identify a consumer and capture a complete view of their shopping experience.
It further states, '52 percent of transactions in the GCC may be misattributed without cross-device measurement. Cross-device measurement reveals that buyer journeys are up to 41 percent longer than partial-view models indicate.'
Mobile Will Continue To Be A Dominant Force
The customer journey remains dynamic across devices, but mobile is showing a higher transaction rate with a higher average order size. Key mobile growth data for Q4 2016 includes:
#1. 34 percent of all online purchases in the GCC were completed on mobile.
#2. 55 percent of mobile purchases took place on IOS compared to only 45 percent on Android, contrary to the global trend towards an increasing Android sales share.
#3. 40 percent of all desktop sales in the region include mobile devices in the path to purchase.
#4. At 55 percent compared to 45 percent, respectively, mobile apps captured more transactions than mobile browsers on a global base, a trend first noted in Criteo's H1 2016 report.
Smartphones Are The Key Device In Cross-Device Buying
The adage 'browse on your smartphone, buy on your desktop' is officially dead. There is also a clear preference for smartphone over tablet: out of all mobile transactions in the GCC, 88 percent took place on smartphones, in comparison to only 12 percent on tablets. That's an increase of 13 percent YOY for smartphones, and a decrease for tablets of 45 percent YOY.
Middle East marketers can no longer afford a siloed view of their customers' shopping behaviors, especially with cross device sales shares in the region far exceeding the global average at 52 percent. Savvy retailers offer a seamless user experience across all devices to capture purchases wherever they take place – and, with a cross-device view of the customer shopping journey, they spend their marketing budget more wisely.