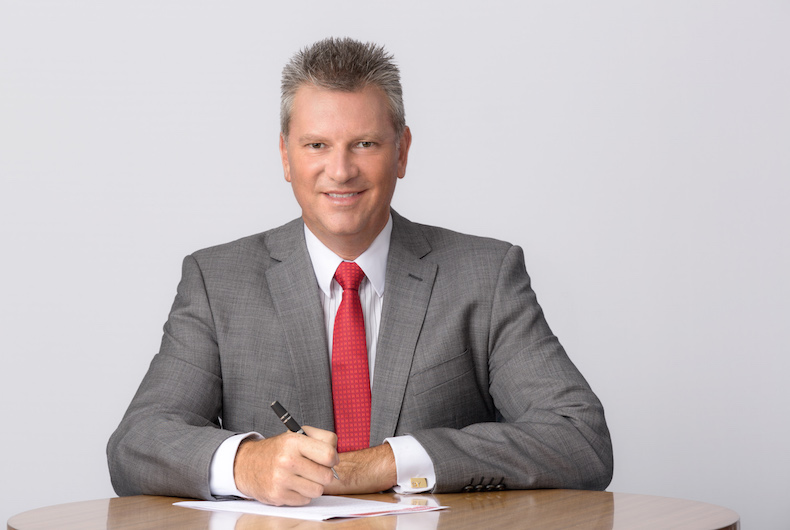 In 2015, telecom company Ooredoo undertook a massive rebranding exercise to reiterate its position and build relationships with the connected audiences in its operating markets in the Middle East and North Africa (MENA) region. MENA's upsurge in connectivity has led many operators to turn to digital to meet customer needs. Ooredoo is no different and according to, Greg Young, CEO, Ooredoo Oman, the new avatar has "delivered results beyond expectations".
"The year has seen us expand operations with new technologies, innovative products and services. We have set up concept stores and upped infrastructural investments. Overall, the extensive increase in revenue, profit, and the acclaim and acknowledgment Ooredoo received, is beyond anything I expected. That does not mean we will stop here. 2015 was a launch pad for a new beginning in taking telecom to the next level in Oman and our customers will continue to see bigger and brighter things from Ooredoo," Mr Young said in a conversation with The Arabian Marketer.
Ooredoo claims that its improving performance in many regions, especially in key markets such as Algeria, Qatar and Oman, is on the back of responding to the diverse needs and wants of its target audiences. "As a Group, we have grown across our markets and our key demographics. Today our services cover almost 99 percent of the country's population. This is largely attributed to our extensive modernized network, as well as our recently completed independent national fiber backbone, which spans almost 5,500 km across Oman bringing cutting-edge speed and services to customers and businesses countrywide," Mr Young explained.
Supporting its rebranding, Ooredoo came up with various programs to push its products and services, one of popular ones in that being the loyalty program Nojoom. "Ooredoo has established itself as the 'innovative' telecom provider in Oman. We introduced a number of value added products and services including offers such as Oman's first telecoms loyalty programme that provides customers with various rewards. These are redeemable through the only telecoms mobile app in the Sultanate – the Ooredoo Oman app. Other examples are our SmartWoman App, 'Charge to Mobile' service and our very own 'eshop' – all these and more were designed to empower our customers and provide them with easy access to everything they need in today's digital world."
Grey Young on successful rebranding and opportunities on digital disruption
Tell us more about the rebranding exercise and how it impacted your overall business?
Rebranding can be challenging, but one that is worth it when approached in the right way. In our case, the rebranding to Ooredoo has had a tremendous impact in terms of positive sentiment, awareness and enthusiasm from customers. However, it has also brought benefits to customers and a better experience overall. Being part of a global group has allowed us to leverage our collective buying power to bring the latest technology, cutting edge services, and innovative solutions to the Sultanate. As a result, our numbers have grown across the board as more customers turn to the services we provide. In fact, our rebrand inspired a significant increase in sales, with the largest in our company's history coming in the first quarter after the rebrand. Our transformation was all about enrichment and empowerment, achieving our aims to become a community-focused brand that constantly looked after the end-user's needs to make a difference in people's lives.
How important is it to rebrand to keep pace with a world where technology is changing every day?
Rebranding does not necessarily mean a company will keep pace with technological trends. For Ooredoo however, that proved to be the case. As we continue to move towards an age where more people are online and connectivity is a central part of daily life, it was important that we joined hands with a Group that reflected our aim of enriching people's lives through communication. Ooredoo Oman's alignment with the Group has provided the company with a vast network of resources, allowing us to leverage buying power and rapidly deploy innovative new services and technologies faster.
Ooredoo decided to join OTTs rather than fight them. Why was this decision taken?
Delivering an unparalleled customer experience is at the heart of everything we do, from product development to the company's expansion plans. When it comes to OTTs, the outlook is clear – today more messages are sent via OTT applications than SMS. According to research done by analyst house mobilesquared, by 2017, over 66 percent of smartphone users will be communicating through OTT services. By then, according to the same study, the OTT market is expected to be worth an estimated USD 53.7 billion. Other studies have been equally staggering. In 2014 WhatsApp reported 700 million app users sent 30 billion messages a day compared to 20 billion SMS' sent per day. These figures indicate that while SMS is still popular, customers are increasingly demanding the speed and efficiency from OTT services.
There has been a massive digital disruption in the Middle East and markets like Algeria and Tunisia. What are some of the challenges that this poses for a player like Ooredoo? And what are the opportunities?
The MENA region is experiencing an upsurge in connectivity and social media interaction with more than 113 million internet users in the region as of the beginning of this year. This has resulted in a push for operators to become digitally focused to meet the needs of customers. The move to a more digital business model will bring change to the customer experience and the way it is delivered and received. Supply chains will also be transformed, with digital markets being increasingly used to buy and sell products. This presents the industry with an important opportunity to either embrace change or develop a digital model to reach out to customers or risk getting left behind. At Ooredoo, we have pushed forward efforts to harness changes in the market. As a result, we have led the way in catering to digital audiences with the development of apps, products, and services that speak to their needs. The digital age has arrived and on our part, digital disruption has only served to drive our innovation.