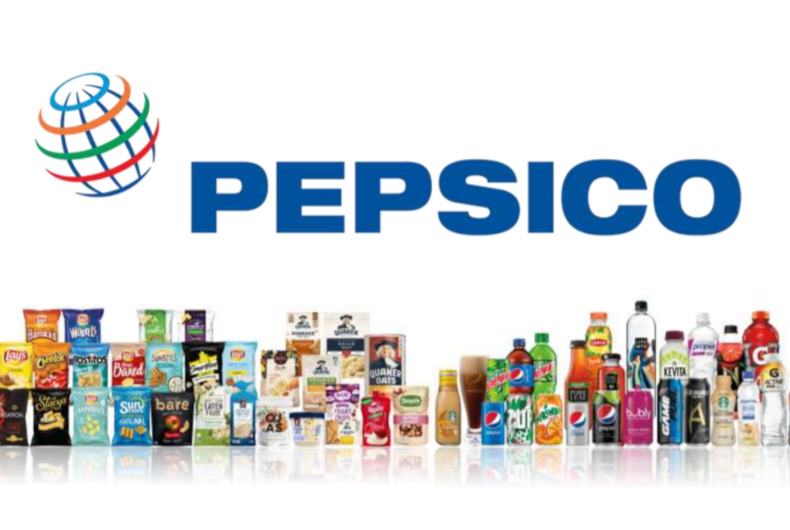 PepsiCo Inc has priced the company's first ever Green Bond. The net proceeds from the USD 1 billion Green Bond offering will fund a series of key initiatives to advance PepsiCo's sustainability agenda.
The company also named PepsiCo leader Simon Lowden as its first Chief Sustainability Officer. In this new role, effective immediately, Mr Lowden will be responsible for leading PepsiCo's Sustainability Office, including the Global Sustainable Plastics team and Global Sustainable Operations team.
"PepsiCo is deeply committed to using our scale for good and advancing the purpose behind our sustainability agenda: to help build a more sustainable food system. Issuing a bond focused on environmental sustainability reflects our deep commitment to the priorities laid out in our recent Sustainability Report and represents another step in our plan to become a faster, stronger, better company. As Chief Sustainability Officer, Simon will play a critical role in this effort, and I am thrilled he has agreed to take on such an important responsibility," said Ramon Laguarta, PepsiCo Chairman and CEO.
Mr Lowden brings a wealth of critical experience and passion to his new position. In addition to leading PepsiCo's Plastics Council and spearheading the company's Global Sustainable Plastics agenda for the past year, he has held numerous leadership positions across both Foods and Beverages, in North America and globally, throughout his 23-year career with PepsiCo.
He most recently served as President of the Global Foods Group, where he oversaw a period of growth. Before leading the Global Foods Group, he had roles as Chief Marketing Officer (CMO) of North America Beverages and CMO of PepsiCo International.
"I am proud PepsiCo has issued its first Green Bond to address global challenges like carbon emissions, access to clean water, and plastic waste, and that the company continues to be a leader in tackling critical sustainability issues. This offering reflects our commitment to Winning with Purpose and being part of global solutions by further integrating sustainability into our business and our brands. I look forward to working with our many stakeholders around the world—including communities, consumers, customers, governments and NGOs—to advance this vital agenda," said Mr Lowden.
In September, PepsiCo released its 2018 Sustainability Report, which outlined six priority areas where the company believes it can make the best contribution — agriculture, water, packaging, products, climate and people — along with eight ambitious and measurable goals.
Categories For Green Bonds
The following eligible categories for the use of the Green Bonds net proceeds are aligned with these priorities and the U.N. Sustainable Development Goals (SDGs):
Sustainable Plastics & Packaging: PepsiCo has a new target to reduce 35 percent of virgin plastic content across its beverage portfolio by 2025. Green Bond proceeds will help reach this target by funding projects that purchase compostable, biodegradable and/or recyclable material for use in product packaging, and by investing in the development of packaging that includes bio-based PET bottles and compostable and biodegradable snacks flex films. (SDG 9 – Industry, Innovation and Infrastructure, and SDG 12 – Responsible Consumption and Production)
Operations & Supply Chain Decarbonization: PepsiCo has set a goal of reducing absolute greenhouse gas emissions across its value chain by 20 percent by 2030, from a 2015 baseline. Green Bond proceeds will advance this goal by funding projects that improve energy efficiency, utilize cleaner transportation that replaces fossil fuel-powered cars with electric vehicles, and train farmers on ways to improve soil health. (SDG 7 – Affordable and Clean Energy, and SDG 11 Sustainable Cities and Communities)
Water Sustainability: By 2025, in high water-risk areas, PepsiCo aims to replenish 100 percent of the water it consumes in its manufacturing operations and improve its operational water-use efficiency. Green Bond proceeds will support this goal by funding projects focused on water recycling and reuse, alternative crop rotation / tree planting, and providing smallholder farmers with access to drip irrigation and other water-saving technologies. (SDG 6 – Clean Water and Sanitation, SDG 12 – Responsible Consumption and Production, and SDG 15 – Life on Land)