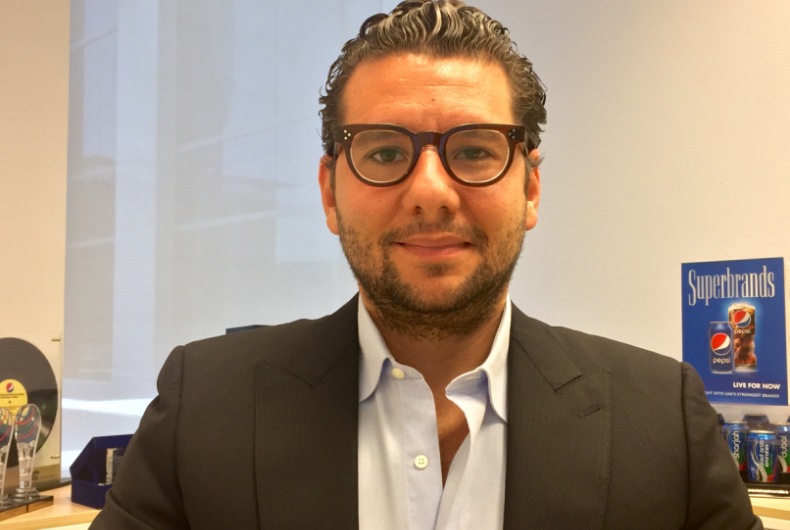 PepsiCo has upped the ante on its digital play. Even as digital consumes only a marginal portion of the overall ad pie in the Middle East & North Africa (MENA) region, PepsiCo is experimenting with retail tech including ecommerce, bots and the likes to not only seek newer ways to engage consumers, but also add value to their lives.
Globally digital platforms are battling issues such as transparency, brand safety and viewability. PepsiCo MENA too froze its ad budget on Google's display platforms in the region in the wake of the controversy. This however has not impeded its digital spending in any form. PepsiCo's digital budgets are expected to grow multifold in the region. The simple reason behind this is that digital is where the consumer is.
In a conversation with Arabian Marketer, Dani Afiouni, Head Consumer Engagement & Media, MENA, PepsiCo explained that all conversations eventually boil down to the consumer experience. In that context, tailoring the experience, making life simpler for consumers, entertaining and informing them, understanding Millennials and their value system is all part of mission critical for the food & beverage brand.
Not All That Shines…
While the new world offers many solutions to achieve this, there are areas of grave concern as well. For Mr Afiouni, creating and serving the right content is atop these.
"Millennials want to know how brands can change the world. We can understand this, because we build some of the most loved brands on the principles of being authentic and purposeful. But as a region, we need to start producing stories that match this sense of purpose and authenticity. Unfortunately, much work has to be done on that," remarked Mr Afiouni.
He extends his views on comprehending and delivering on values to the entire advertising ecosystem including digital platforms, programmatic stakeholders and also agencies.
"While building multibillion dollar brands, we have the responsibility to protect the brand's and the organization's value system by being transparent and genuine. In the online scenario, viewability is not transparent, safe environment is not safe and this mismatch is disturbing. I have encouraged people to put efforts on tackling these issues and creating safe zones," Mr Afiouni explained.
Injecting Science & Credibility
The digital space is vast, and has its share of dark elements. The industry needs safe zones to engage, entertain and inform consumers. It needs better tracking mechanism. PepsiCo recently engaged MOAT to help assist on some of these aspects.
"We brought in MOAT to introduce science and credibility. MOAT can tell us about fraudulent activities, insights into viewability, if ads are seen by people, and whether all this is tracked. It is important for us to make this process transparent. Think about why the Middle East froze ad spends on YouTube. It is risky business for us to not have our hands on transparency and safe zones. Until this is sorted, this risk is not worth it," Mr Afiouni said.
While on the one hand, he calls for agency partners and other players to resolve these issues, on the other hand he also highlights the several advantages that technology is bringing with it.
The Disruptive Tech
Retail appears to be an important area on PepsiCo's list. It is investing in understanding the supermarket of the future and what marketers can do to amplify the time spent in store with the brand, while minimizing time spent on the motions such as payment and checkout. The technology that can build personalization between brands and consumers in retailer stores is here even though the adoption is yet to follow.
"The reason why we love disruptive technology is because people want to touch the pulse of technology and see how it makes their lives better. We want to enhance shopper experience and use technology to make people's lives better and entertain them," Mr Afiouni explained.
PepsiCo is even looking at bots closely. One of its experiments includes bots that users can order drinks from. It can save the time in queues and is an engaging experience.
The company's recent decision to be present on Souq.com is also in line with making consumer's lives better. "Ecommerce offers convenience and is one of the options that allow us to be integrated at a higher level in a consumer's life. This takes the brand from media to shelf to delivery at home," Mr Afiouni said.
Mr Afiouni asserts that PepsiCo's exponential investment in digital will continue, and the company will take the required steps to make the consumer journey with Pepsi an entertaining one.