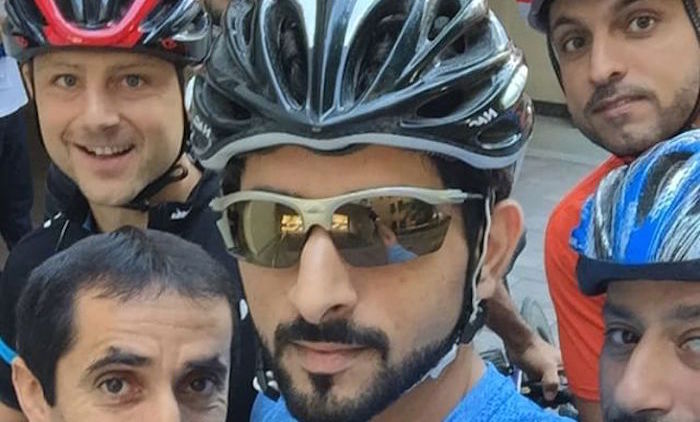 Looking at the rising global popularity and growing profile as an icon for Arab youth, Crown Prince of Dubai His Highness Sheikh Hamdan bin Mohammed bin Rashid Al Maktoum has been named by Snapchat among a select group of international leaders, celebrities and influencers who will have 'Official Stories', a new initiative introduced by Snapchat to help its members easily discover and identify interesting stories about leading global personalities.
This does not come as a surprise as Sheikh Hamdan's is known as a leader who actively engages with the public not only regionally but also internationally. Sheikh Hamdan has a strong and loyal following on the world's prominent social media networks with almost 1.4 million followers on Facebook, over 1.37 million on Twitter and over 2.8 million on Instagram.
Sheikh Hamdan's large following reflects his keenness to use social media as a means of direct and interactive engagement with the public following the example set by his father Vice-President and Prime Minister of the UAE and Ruler of Dubai His Highness Sheikh Mohammed bin Rashid Al Maktoum.
In the initial phase of its launch, Snapchat's 'Official Stories' is being rolled out to a small group of high profile celebrities, influencers and thought leaders. When a Snapchat member searches for a specific personality with an 'Official Story', they will see the person's name at the top of the page under a new "Official Story" header. An emoji to the far right will also identify the Official Story.