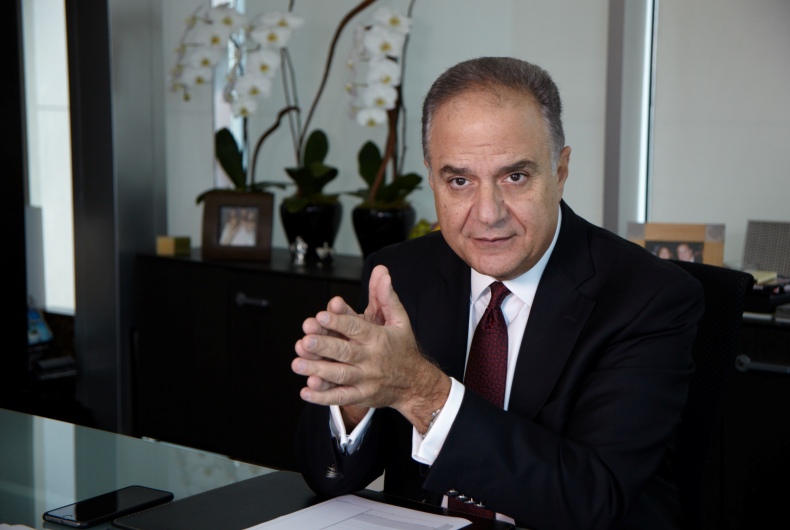 Publicis Groupe has appointed Raja Trad to the newly created role of Chairman of Publicis Groupe Middle East, signaling the Groupe's ambition to develop its activities further in this "strategic" region.
This appointment is the next step in the implementation of Publicis Groupe's Country Leadership Model, which was launched in April 2017 with the implementation first in France, and then, in the UK, in Italy, in Africa and in APAC.
In his role as Chairman Middle East, Mr Trad will oversee all of Publicis Groupe's operations in the region across Publicis Communications, Publicis Media and Publicis.Sapient. His responsibilities include driving greater integration across the Groupe's capabilities to transform its relationship with existing clients and win the trust of new ones, to cultivate and attract the best talents across its agencies and disciplines as well as improve its resources management across disciplines and solutions.
Mr Trad will report to Loris Nold, CEO Publicis Groupe APAC and will be supported by the Solution hub leaders in the region including Alex Saber, Chairman Publicis Media Middle East and Kareem Monem, Regional Managing Director, Publicis.Sapient MENA.
Mr Trad started his career at Leo Burnett in 1981, working his way to CEO Leo Burnett Middle East in 1991. In 2016, he was appointed as CEO of Publicis Communications MEA. All the agencies of the Groupe in Middle East will benefit fromhis experience, his deep knowledge about this key region for Publicis Groupe, and his ability to stand as the trusted partner of the Groupe Clients in their transformation.
"I am incredibly excited with Raja's appointment. He and I have partnered for years now and I am very confident that he will successfully drive our Groupe agenda in this complex, exciting and highly strategic region," said Mr Nold.
He explained that the Groupe's strategy relies on two pillars — a solution-led approach and a country-led approach. "This to ensure that we accelerate on our global game changers while driving the acceleration at country level. The Power of One has generated some great examples of collaboration in the Middle East and it has transformed the way we work with our clients while bringing great opportunities to our talents," he said, adding, "We are already seeing the first benefits of this organization, and with Raja at the helm, working closely with Alex and Kareem, we have the right team and the right model to accelerate in the region."
"I would like to thank the Groupe for continuing to repose their trust in me. It has been a 37-year journey and every moment has been a learning. As a team we have achieved a lot during these years by single mindedly keeping our clients at the core of all that we do and continuing to build a team of talented men and women who love what they do. It will be my endeavor in the coming years to accelerate the collaboration across our solution hubs and all of their agencies in the region, working seamlessly with our leadership team, for the benefit of our clients' brands and businesses," Mr Trad commented.