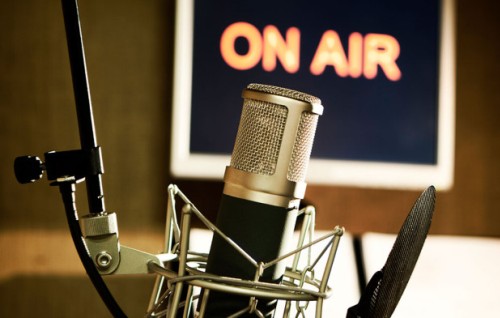 Around 95 percent of the total UAE population aged 10 and above tuned into radio every week in first-quarter (Q1) 2018, which is a 2 percent increase (135,000 listeners) in reach compared to the previous quarter of the Nielsen's UAE Radio Audience Measurement (RAM).
Nielsen's UAE RAM, which measures listenership for 52 radio stations across the country among all individuals aged 10+, also revealed that this growth is seen predominantly in 25-44 year olds and is driven by residents in Abu Dhabi and the Northern Emirates. Dubai also remains a very strong radio hub for listening.
Who Is Listening
Interestingly, of all the different nationalities in the UAE, the growth in radio listening in Q1 2018 from the previous quarter was highest among Filipinos, Iranians and Afghans, which is in line with listenership to stations broadcasting in these languages.
Although there are three peak listening times on weekdays (between 7 am and 9 am, 2 pm and 4 pm, and 6 pm and 8 pm), people in the UAE have a tendency to listen to the radio much later in the day, which is contrary to popular belief. Nielsen identified this trend in the Q4 2017 survey, and found this tendency to be even stronger in the Q1 2018 data, where the cumulative reach of radio listeners increased between 4 pm and 8 pm (8,000 more early evening listeners) and 8 pm-12 am (27,000 more late night listeners).
The high level of engagement with radio during this time was mainly led by listening in Abu Dhabi and Dubai, which are considered 24-hour cities. These nighttime listeners are largely aged 24-44 and are more likely to be on the move, out and about catching up with family and friends.
The High Income Earners
Radio continues to have the greatest reach among higher income earners. Of the higher tier income levels, social class AB (earning AED 30,000 or more per month) and class C1 (earning AED 10,000 – 30,000 per month), there is almost universal penetration, reaching 98% of these listeners respectively.
Radio has a slightly lower reach among the lowest monthly income levels, social class DE, however is still listened to by 89 percent of them. Aside from various income categories, radio reach and time spent listening also varies by location. Abu Dhabi, which previously recorded the same reach for listenership as Sharjah, overtook all Emirates in first-quarter 2018 as the location where radio is most popular (Abu Dhabi 98% reach, versus Sharjah 95% reach, and Dubai 92% reach).
"From the results, it is evident that as a medium, radio remains exceptionally strong in the UAE, despite the increasing influence of digital mediums in the country. We have found very high levels of listening with 66.2 million hours of radio listened to across all seven Emirates in an average week, and with listeners each tuning in for an average of 8 hours 25 minutes every week," said Sarah Messer, Director Media – Middle East, North Africa and Pakistan, Nielsen, adding, "With such a marked increase in the reach of radio in the late evenings, it's possible that UAE residents have been taking advantage of the cooler winter evenings to spend more time out of their home."