Vogue Arabia is facing more challenges than it would have imagined as leadership shifts in its editorial, and readers take to social media to question the choice of the new Editor-in-Chief. Last week, the fashion news media had gone abuzz with the development of Saudi princess and fashion icon, Deena Aljuhani Abdulaziz, the founding Editor-in-Chief of Vogue Arabia, being fired from her role just two issues into her tenure.
Various fashion news platforms reported on the development, where in Ms Abdulaziz had commented that she would not take the exit lightly, and would seek legal recourse. In her statements, she had said that Vogue Arabia was not only in breach of contract but also that the publisher's approach conflicted with reader values.
In a press statement, Shashi Menon, CEO & Publisher, Nervora and Vogue Arabia had said, "As the Launch Editor-in-Chief of Vogue Arabia, Deena Aljuhani Abdulaziz has earned a place in the history of fashion and Vogue."
The press statement also read: "Following one of the most high-profile debuts for any edition of Vogue, Abdulaziz will move on from her role, having successfully fulfilled her commitment to create a platform from which to challenge perceptions of Arab women and present alternative narratives coming out of the Middle East, while exposing diverse audiences to the region's rich past and contemporary design scene. All at Vogue Arabia wish to thank Deena for the visionary launch and for preparing the groundwork for the future of the brand."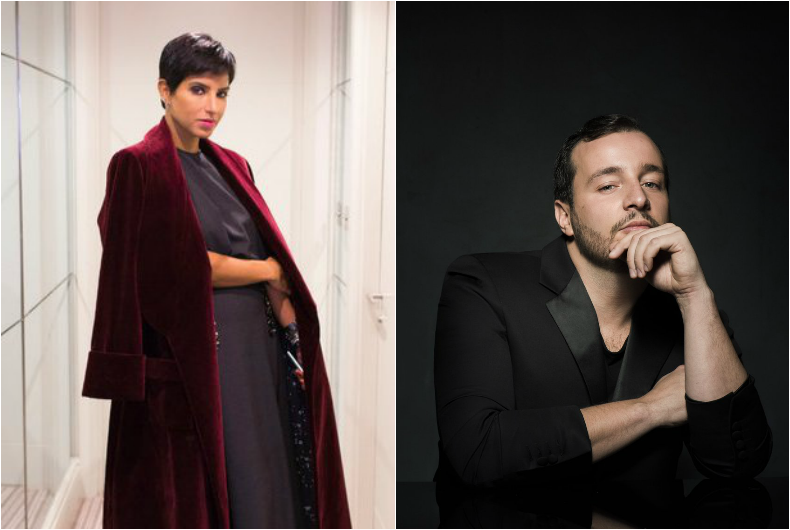 As observers of the space were coming to terms with Ms Abdulaziz' exit, Vogue Arabia did not waste any time in naming a new Editor-in-Chief. Manual Arnaut, at present the Editor-in-Chief of Architectural Digest Middle East, is all set to take on the Vogue Arabia mandate on May 7.
"Manuel Arnaut brings over a decade of Condé Nast editorial experience combined with a strong track record of regional success. We look forward to him building on Vogue Arabia's foundation," said Mr Menon.
"After starting my professional life at Vogue, and having grown up devouring each page of its international editions, I'm deeply honored to have the opportunity to come 'home,' at the helm of Vogue Arabia. With the rich heritage of the Middle East as a starting point — and its eyes on the future — Vogue Arabia celebrates the region's fashion and cultural identity, presenting it to the world in a luxurious, upbeat, and contemporary style. In an exciting climate of modernity and creativity, the team and I are committed to working towards a Vogue Arabia that is the proud voice of the region, representing the strength and allure of the Arab woman," remarked Mr Arnaut.
No stranger to the fashion domain, Mr Arnaut started his career with Vogue Portugal, was the Editor of GQ Portugal and contributed to both Vogue and GQ's Brazilian editions as well.
That however, does not appear to be enough. Followers of fashion news, including that of Vogue, have not taken to his appointment kindly. Many have turned to social platforms calling out Vogue on appointing an "European man" to represent Arab women.
Why did Princess Deena Aljuhani Abdulaziz leave Vogue Arabia? Check her Instagram for clues. https://t.co/EUavSpOB98 pic.twitter.com/SH5MI49bFU

— NYT Fashion (@NYTFashion) April 15, 2017
Another Vogue has another man at the helm: Manuel Arnaut named EIC of Vogue Arabia. Will he understand the women of this market?

— Vanessa Friedman (@VVFriedman) April 14, 2017
After its digital debut last year, Vogue Arabia had launched its print version with much fanfare earlier this year. It still remains to be seen how is Vogue Arabia responding to the questions raised by some of its readers, or what would be the next steps from Ms Abdulaziz on this subject.