Monetization is among the key concerns for mobile publishers and in the course of the last few years, several routes have shown results. Among these, according to recent surveys by AdColony and Tapjoy, rewarded video ads are becoming an effective source of revenue generation for mobile publishers.
With the revenue majorly coming in from gaming apps, the March 2017 AdColony survey reveals that the rewarded video not only outranked other ad formats but also is way ahead from non-advertising methods and in-app purchases.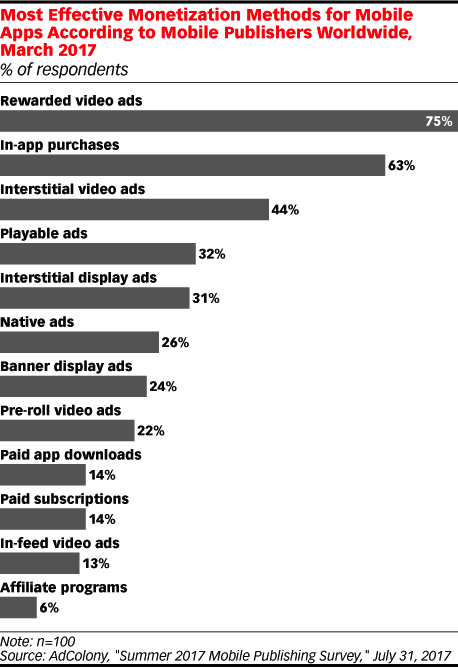 Rewarded video ads are those ads that give users rewards, generally in the form of credit for games being played in apps. The AdColony survey, interestingly, also found that publishers felt that rewarded video ads offer the best user experience.
Similar findings were seen in Tapjoy's 'Maximum Impact Report'. The study focused on the impact of rewarded ads on in-app purchases, retention, and user engagement. According to Tapjoy, users who engage with rewarded ads are 4.5 times more likely to make an in-app purchase than those who do not engage with ads.
The report further states that user spend increased an average of 326 percent after engaging with rewarded ads.