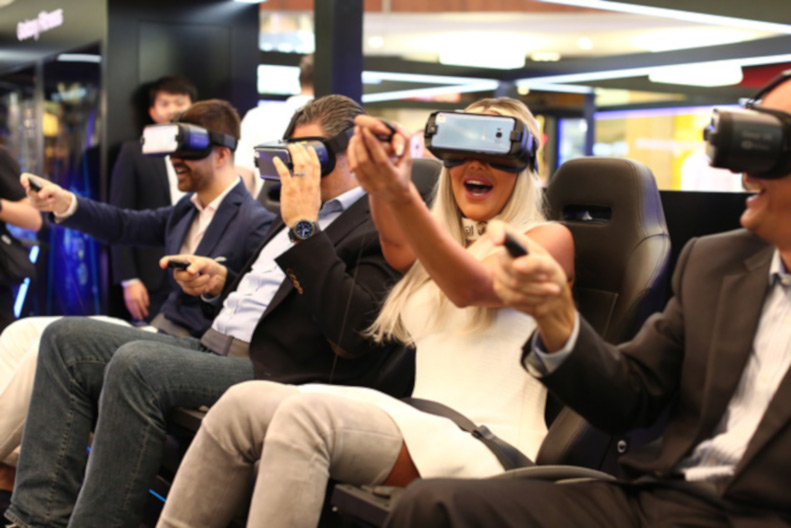 Samsung Gulf Electronics has brought back the Galaxy Studio to Dubai to create a one-stop interactive experience of mobile connectivity. Located in City Walk, the Galaxy Studio puts the full Samsung experience in the hands of the consumer, where they can try out Samsung's latest devices such as the Galaxy S10 range, Galaxy Watch Active, Galaxy Buds and latest accessories.

There are also photo zones, personalized giveaways and activities. Samsung Galaxy Studio is open to all from April 5 to May 4, 2019.

"We are excited to bring cutting-edge technology into the hands of UAE consumers with the first-of-its kind experiential Galaxy Studio which will transport you to a new world of mobile connectivity. The interactive zones offer visitors a customized experience and creative ways to enjoy and learn about our latest flagship. If you haven't had the chance to see the Galaxy S10 range in action, head down to City Walk to explore all that Samsung has to offer," said Tarek Sabbagh, Head of IT and Mobile Division at Samsung Gulf Electronics.

In the Galaxy Studio, visitors can witness camera capabilities of the S10 and take professional yet fun photos in different zones, in addition to a photo booth designed in collaborations with 'artist in residence' Tarsila Schubert.

The 'Field of Hearts' zone, attendees can reflect their heartbeat through a light field and capture their experience with the Ultra-Wide shot. In the 'Ocular Odyssey' zone, images of participants' eyes will be turned into projected kaleidoscopic art, giving them the chance to capture creative shots using the Live Focus camera feature.

Samsung is also giving self-creation opportunities to ardent enthusiasts, as well as workshops with well-known influencers, focusing on photography, lifestyle, beauty, fitness and gaming, and a Samsung Café providing a setting to learn about key product features in one-on-one sessions.