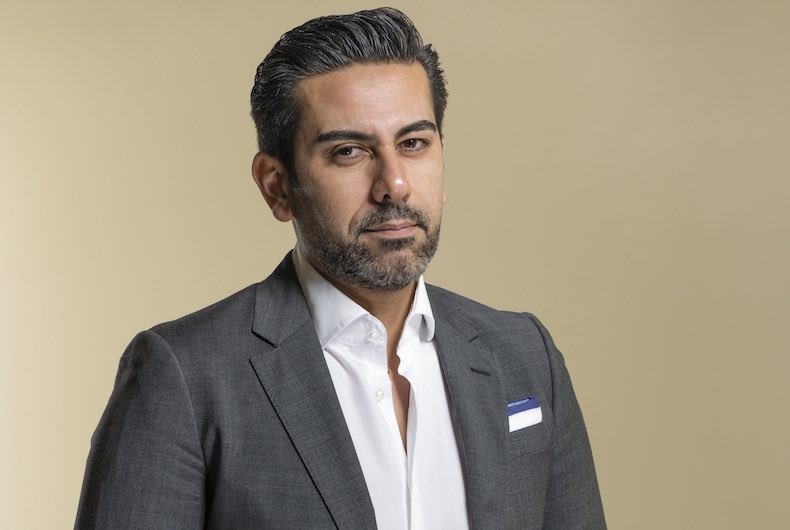 J. Walter Thompson has appointed Sasan Saeidi as CEO for the agency's Gulf operation, leading the Dubai, Kuwait and Qatar teams. Mr Saeidi took over the role as of 5 September, succeeding Michiel Hofstee, who has been working on network projects, leading on Group pitches and WPP Horizontality initiatives and business models designed around specific client needs.
Mr Saeidi will drive the agency's development agenda in the Gulf, leveraging best practices and talent performance in the interests of its advertisers. He is charged with building an agency of the future; a new spirit, vision and ambition, with new leadership. Mr Saeidi will report in to Vatche Keverian, CEO J. Walter Thompson MENA and be based in Dubai.
"It's time for a new era in Dubai, to build the agency of the future, to be the best team in town, for that you need best talent and Sasan Saeidi is best talent. We are naturally aligned on vision and ambition. Together we see a future of opportunity driven by collaboration and innovation. There is a sense of purpose and desire to do great things at J. Walter Thompson; proud to have him on board," said Mr Keverian.
Mr Saeidi joins J. Walter Thompson from FP7 where he held the post of Managing Director, McCann group in the UAE since 2011. His career spans 18 years across Strategy, Account Management, Business Development and Executive offices. He has led teams in North America and the MENA region on a wide range of assignments both global and regional, for international and local brands including the FMCG, Leisure, Hair Care, Telecommunications, Banking & Finance, Luxury, F&B, Retail & Fashion, Automotive, Real Estate and Mobile & Technology sectors.
"J. Walter Thompson is a pioneering communications agency both globally and locally and I'm truly excited about the work and positive transformation we are going to be doing. I look forward to working with some great talent, and ensuring we create a castle of world-class ideas that are responsible, innovative, drive our clients' businesses and shape culture. Throughout this journey my plan is to help implement a culture that positions the agency as the best "creative consultancy" in the region for brands and businesses, one which will also compete globally," added Mr Saeidi.
Saeidi is the International Advertising Association's (IAA) Global Vice President for Content Strategy, and Regional Vice President for the IAA in the Middle East and Africa. He holds an MBA from Imperial College London, and is father to two young boys.