Taking three new early stage startups in its umbrella; closing nearly four deals in the last three months and going aggressive in identifying startups that make a difference to the society — for Enabling Future, it has been a very busy year.
The investment firm has increased focus in topics such as blockchain, agritech, fintech and in particular the crypto-space through its ties to Crypto Valley in Switzerland, the hub for quality ICOs worldwide. "We see a lot of potential in bringing this experience to the UAE in the near future, which has all requirements for becoming a future world leader in the crypto-space, said Hubertus Thonhauser, Managing Partner, Enabling Future.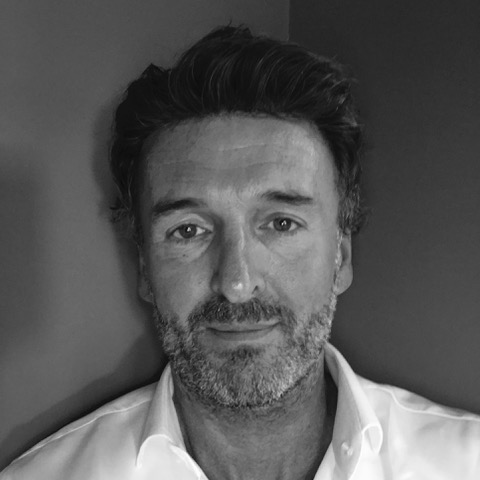 Mr Thonhauser and Co-Founder Saad Umerani lead the firm that provides entrepreneurs with early stage capital and active support. The company has managed to build an international portfolio with its local capabilities, with the partners becoming members to various international investors networks. "Both myself and Saad Umerani have strong international professional backgrounds and experience. Through our previous work, we've established connections in four continents and became members of different international investors networks," he said.
It is through these networks that the company aims to bridge the gap between regions and enbale the transition of international startups to the GCC market and vice versa. "We have an ambitious and global approach and we coach the founders of the startups we invest in to be open to other markets than the ones they are initially based in," informed Mr Thonhauser.
An example of this initiative is the addition of two startups based out of USA and Pakistan to its portfolio. Thrive Market is an American ecommerce membership-based retailer offering natural and organic food products at reduced costs, while Cowlar is a Pakistani startup (selected by Y Combinator, San Francisco) which offers smart collars for dairy cows.
Focus On Real Time Problems
The role of entrepreneurship is changing and now many startups are proposing sustainable solutions for real world problems in the field of digital healthcare and urban farming. "The most fascinating aspect of entrepreneurship is the impact it can have on the world in a very short period of time. Entrepreneurship and social entrepreneurship are a mindset. Entrepreneurs and investors should be well advised to respond to huge secular trends, like healthy nutrition, clean energy, financial inclusion and decentralization, just to name a few of the major global issues that impact us on a large scale," expressed Mr Thonhauser.
From an investor viewpoint, Mr Thonhauser says that impact investments, in average, achieve higher returns due to large values proposition, loyal customers and employees, leading to higher CLV (customer lifetime value) and lower CAC (customer acquisition cost).
Mr Umerani and Mr Thonhauser identify startups and invest in those that solve a real problem rather than just producing a gadget. "Saad and I have different personalities and together we apply both an intuitive and analytical evaluation. The founders-teams professional background, their way of thinking and their analysis of the market and competitors are essential to us. After this first step, we apply a thorough methodology and an extensive checklist developed over time and constantly updated to look at past performance and future plans," he said.
Tech First
Almost all the startups with Enabling Future have a strong tech component in the solutions they propose. Entrepreneurs are using technology and naturally integrating it in their solutions, making it more a means rather than an end goal. "If you take the example of UAE startup Alem Health, it provides telemedicine and AI based radiology solutions designed and optimized for frontier markets. At the beginning, the software developed was the key component. However, the implementation of their service in a specific market required the development of a hardware product. The transition came naturally to them because their focus remained on the end solution, not on the type of technology used to implement it."
Similar case if that of blockchain where its use is becoming more diversified, expanding beyond the financial industry. "The reason is blockchain and cryptocurrency are responding to greater needs: cutting out middlemen and toll-takers, improving security, decentralizing services, financial inclusion of the unbanked and creating a level playing field among stakeholders," explained Mr Thonhauser.
The startup ecosystem in MENA is changing but it still lacks enough angel investors due to the limited number of exits in the region. "It's an evolving ecosystem, driven by passion, ongoing networking, support from the community, leadership and vision from the government, especially as far as the UAE is concerned. The ecosystem can use a larger number of solvent angel investors with entrepreneurial background, who provide education throughout the process and are able to provide smart money. The region needs a more stable position granted not only by big acquisitions, but also by smaller exits, of below USD 50 million which constitute over 80 percent of the tech-company exits even in the US," he said.
Shift In The Entrepreneur Mindset
According to Mr Thonhauser, the changing mindset of the entrepreneur is an opportunity for the region. More entrepreneurs are taking the risk, which is the pre-condition for any startup ecosystem. "International programs such as Dubai Future Accelerators and accelerators such as 1776, Techstars or 500 startups will help to develop and educate the ecosystem. We observe a lot of ambition and passion, driven usually by new, exciting ventures and industries such as crypto-technologies, space travel etc. In addition, there are new ways of VC funding made through token-sales, although it takes a lot of skill to identify real and sustainable business opportunities in the booming Crypto space."
While there is an opportunity, there are challenges too. "The biggest challenge – besides the need for more angel investors – is too much focus on what is visible to everyone and less focus on the white zones. Entrepreneurs and investors need to look behind the hype and understand which are the less explored areas of a space and understand the business potential," concluded Mr Thonhauser.