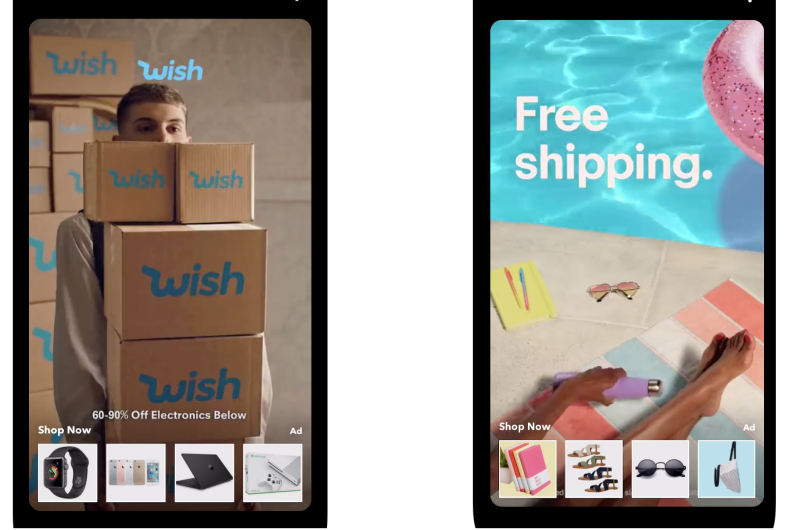 Following the addition to its performance marketing suite in June, Snap has now introduced the next phase of ecommerce advertising on the platform. This includes four advancements available globally to advertisers.
Snap explains the move comes as its direct response ads are now driving results for businesses of all sizes. Snapchat has also seen success with native commerce campaigns. Nike's Jordan brand, for instance, won five Cannes Lions awards for the AR Jordan video, and adidas recently sold out one pre-released sneaker style using Snapchat.
The four latest ecommerce advancements include Shoppable Snap Ads, Product Catalogues, Advanced Pixel Targeting and 40+ new Snapchat Partners – performance agencies certified by Snap to help advertisers succeed with e-commerce, direct response, and data-driven performance marketing.
Shoppable Snap Ads are now available to any advertiser through Snapchat's self-serve buying tool. This format allows a brand to feature a collection of products on their Snap Ad, where users can tap directly to the product details.
According to Snap, initial testing has shown strong performance in increasing engagement rate for companies such as eBay, Guess and Wish.com.
Snapchat is also adding over 30 new performance agency partners, certified to help with ecommerce, direct response, and data-driven advertising.