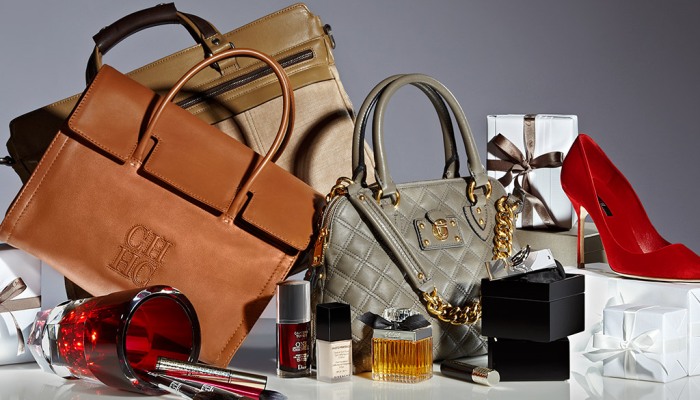 When Arabian Marketer invited me to contribute to their inaugural print edition, I was thrilled. And since the release of the magazine coincides with Dubai Lynx, an event that attracts the crème de la crème of the region's communications industry, I thought it was only fitting to talk about a challenge that communicators here increasingly face: how to successfully promote the crème de la crème of brands in the crowded luxury marketplace.
It's no secret that the Gulf has a love affair with luxury. Estimates place the value of the luxury sector in the GCC somewhere between USD 6 billion and USD 10 billion, with the average consumer in the region spending USD 26,400 annually on gifts, fashion, and beauty, according to a Chaloub Group survey. With the Gulf's increasing popularity as a travel destination, tourists across the globe have arrived in droves to experience the region's world-class shopping, dining, hotels and more.
For those in the luxury sector, this means great opportunity for growth and tremendous competition. Which leads us to the million-riyal question: how do you differentiate a luxury brand in a region that's awash with luxury brands?
Before we answer that, let's think a bit about what luxury means and why people are attracted to it in the first place.
To me, luxury means goods and experiences that are only available to a select few, usually through exclusive channels and only to those who can afford them. Luxury is necessarily bespoke, but it is not produced on large scale either. People are willing to delay gratification for luxury: customers will gladly wait up to several years for items such as Hermes Birkin bag, Rolex Daytona, or a one-of-a-kind luxury car like the Bugatti Veyron L'Or Blanc.
Let's be honest, while there are lots of good reasons for people to seek out luxury goods and services – to feel like part of an elite group, a desire to enjoy the finest things in life, wanting to be on the cutting edge of fashion and design – in most cases, it's at least a little bit about showing off. For many people, consuming high-end goods is part of a luxurious lifestyle that allows them to stand out from the crowd and publicly demonstrate their wealth and success.
So, if people are attracted to the luxury sector as a means of telling the world a story about themselves, the best way to stand out in the competitive marketplace is to have the best story. Used well, storytelling can help marketers convert potential customers into advocates and devotees.
What makes a story compelling? In the luxury sector, it comes down to showing that a brand is authentic, precious, and ultimately, human. Marketers should craft stories that focus on how the product or experience was constructed, the rare materials used or long hours of skilled craftsmanship required to bring it to life, and the people – with their unique knowledge and backgrounds – responsible for creating it. J.M. Weston does an excellent job of this in its marketing efforts, detailing the thought and care that its experts put into sourcing the best materials, creating iconic designs, and hand assembling each pair of shoes the company produces.
A little mystique doesn't hurt either. According to Francine Espinosa Petersen, associate professor of marketing at the European School of Management and Technology, successful luxury brands create a rich backstory through the use of many small myths and anecdotes. The case she gives is Chanel, which to this day infuses its marketing with quotes and events from the life of Coco Chanel to strengthen the message the brand sends regarding femininity, fashion and a life well lived.
It's only fitting that in the Middle East – a region where the majlis is king and storytelling is legacy –marketers embrace the power of stories. Given the region's rich tradition of narrative and its demonstrated love of luxury, brands that weave stories throughout their marketing efforts are sure to succeed.
This article was published in The Arabian Marketer February print issue. 
To get your own copy, please email to marketing@arabianmarketer.ae