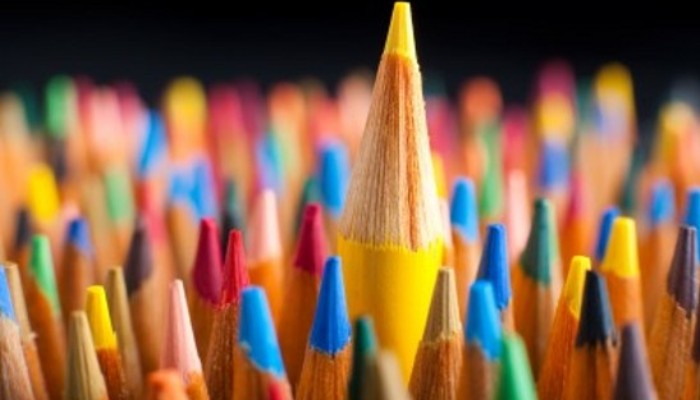 The 5th day at Cannes had a pretty rich buffet of talks for delegates to pick and choose from. I was lucky to attend a few and hear about the rest. And I'd highly recommend to agencies to get access to these talks.
James Murdoch spoke about how disruption and innovation go hand in hand, and stated that the challenge for us, as an industry, was not how we adapted to change, but how we adopted a really high appetite for change. I love that word: "Appetite", You can have all the ambition you want, as one of my colleagues once said, but if you don't have an appetite, you're pretty empty.
Goodby and Silverstein spoke about the industry losing the talent and the will to create lasting stories. Looking at most Cannes winners, it's true. Most are just one-offs. The reason why we love movies and watch them over and over again is because there's an arc to follow, there are characters to fall in love with and to hate, to cheer on. Campaigns today are not giving people that opportunity. This was great food for thought.
Monica Lewinsky challenged agencies (both media and creative) and clients to not spend ad dollars on sites and content promoting or supporting cyber bullying and online shaming and asked us to be more vigilant when it came to what our ad dollars were funding. I felt that was a very bold and honest request to us, who claim to be more socially responsible. It felt though a lot like her talk on TED, so nothing new for those who had watched her TED talk.
Day 6 brought about the excitement of the shortlists in the Branded Content & Entertainment, Film, Film Craft and Titanium & Integrated categories. MENA showed up. But we were kapowed in numbers and in quality.
In the talks, I loved a couple of them. Al Gore used his speech at Cannes to invite the creativity of our world to help him make a difference for real. There's a great brief for an agency. I wonder which one of us is going to take it on and create something super meaningful.
Then Piyush Pandey laid the smack down on all the "Google Search" planners, researchers and creative. He spoke about how he has stolen ideas from his real life experiences. He mentioned the importance of stepping out, about how travelling in unreserved third-class train compartments was so inspiring for him, how his mother's words guide him till today and then took the audience through some of his best work and the stories behind each piece. This is what I wish every thought-leader did; talk us through their real life experiences vs. lecture us on theory of data, future, influencers, etc. Cannes Lions, can we please have more of this? We'll all really learn.
These awards at Cannes and the content of the talks given should make us realize that we're at least a few years behind the world when it comes to innovation in the creativity we have presented at these awards. Be it innovations across creative thinking, product design, technology, healthcare, community solutions, insights – we're a few years behind. Even a market such as India is winning the Innovation Lions with a brilliant health innovation. We're all from the developing market segment, yet they're ahead of us. Why? We need to stop working from awards to awards and start building solutions that make a real difference to real people. I'm talking about the kind of solutions that we saw win the Innovation Lions, that are breakthrough and make people envious. Only then will we have a chance to compete and be worthy enough to stand toe-to-toe with these amazing ideas.
Bottom-line is that we can't stay this way and remain satisfied with our performances at MENA advertising shows. They're great and I love participating in them and winning in them. But if we want to be seen as truly world-class agencies, we need to start behaving world-class. Because the rest of the world is going to only move in one direction. And it ain't ours.