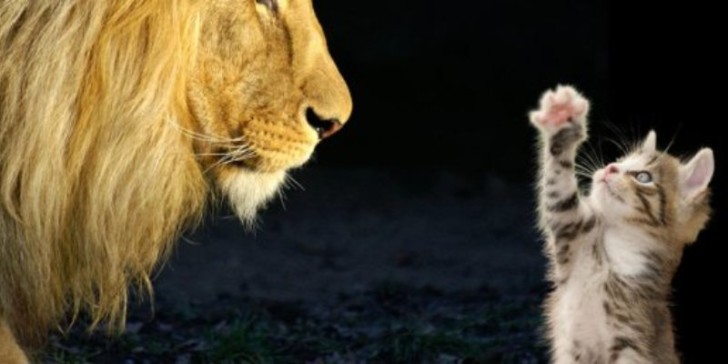 Let's face it. The MENA region was humbled at Cannes. Despite the wins in Glass Lions and a few Gold Lions amongst others, we fell short of expectations. Many of our expected big bets didn't convert their potential into Lions and the ones that did win, were again below projections. There were many factors that we could debate for hours – but the naked truth is that we have miles to go as 'developing' markets. I always visit Cannes Lions to feel small and to get extremely jealous, as those two emotions help me push harder for greater insights, greater creative ideas and greater impact on the real world.
We have all read and enjoyed the many articles and posts about the great work that has won at Cannes Lions. We have all been told how important it is to diversify our product to embrace new technologies. We have all read about the inspiring seminars and talks. And we have all been privy to the criticisms of the Festival and the controversies surrounding it.
So, I'd like to make my Cannes Lions recap a bit more personal by sharing the personal notes that I'm taking back to Dubai in my little black book after the culmination of Day seven.
As an industry, we need to stop fooling ourselves
All the theory about brands having meaning or purpose is obsolete. It is always about people, because people seek meaning in their life and people have purpose. It's time for us to question ourselves. Are our briefs and ideas looking to move people in the real world and help people find the meaning they seek? Or are our briefs and ideas looking to impress the juries at awards shows? This focus on "making work that is award-worthy" is a flawed mindset that we need to claw out of our systems. Stop working from awards to awards. We need to create work that is people-worthy that therefore, wins awards – like the good ol' days at Cannes. David Lubars commented on the quality and the honesty of work expected when he said, "Cannes is the greatest place on earth to celebrate the truths we tell for our clients' brands. I would humbly submit that when we go back home to our offices, we also celebrate truthful entries."
Go big or go home (empty handed)
Big problem. Big villain. Big evil. Big goal. Big idea. Or a big leap in innovation. Or a big technology breakthrough. Or a combination of either or all of the three factors. Big data. Big media platforms. Big buzz. Big participation. Big PR. Big numbers. Scale. Simple formula for big success at Cannes. And come to think of it, these were the ideas that made a real-world difference, positively changing lives, saving lives or even making everyday a little less everyday for real people.
It's rarely a one-agency effort.
If you want to build a ship, don't drum up people to collect wood or sticks and don't assign them tasks, but rather teach them to long for the endless immensity of the sea. Thus spoke Antoine de Saint Exupery. It's time for agencies to quit playing our 'ego' games as lead agencies; let us invite others to join us and long for the endless immensity of the sea. There's so much value that digital, content, media, PR and retail marketing teams can add when they are not segregated based on their expertise. I'd love for multiple agency teams creating work that is a brilliant idea, crafted beautifully, executed perfectly, and scaled extensively, and as a result, all the agencies sharing the stage at Cannes.
Start telling lasting stories. And start getting rewarded for them.
If there's one trend that stood out amongst those who won at Cannes was that our industry is gradually losing the talent and the will to create lasting stories. Most winners were one-offs or activations. If winning a Cannes Lion is akin to winning the Oscar in advertising, it's probably time to start awarding and recognizing campaigns that are lasting stories; just like in the movies. The reason why we love movies and watch them over and over again is because there's an arc to follow, there are characters to fall in love with or to hate, to cheer their triumph or their fall. Campaigns today are not giving people that opportunity. And the more that is encouraged through recognition at fests such as Cannes, the more we will see agencies and brands invest behind such creativity.
And in closing, here are some of my recommendations to Cannes Lions:
Make winning at Cannes Lions tough. It seemed like a lot of categories gave out Gold Lions like candy! Some didn't deserve to be on that stage as they were pale when compared with the others who did go on stage before or after them. Consistency and ambition in judging is much needed to make Cannes Lions more desirable and more aspirational than The One Shows and the D&ADs. The gifting away of awards at times is going to become a dangerous precedent over the coming years; it needs to be checked now.
Have a category called 'The People's Champion'. Let us experiment with people voting for campaigns entered in this category. Who knows this could be the future of the jury where the people judge the work vs. us either patronizing or damaging our fellow colleagues' entries. It could turn out to be the future of Cannes.
Start verifying the results of the shortlists. Let's start knowing the source of the billions of impressions and millions of dollars of earned media. If results matter (and they do), their sources should too. Oftentimes, the results seem bloated and don't link with the main problem the campaign tried to solve.
Please screen the talks, the content and the speakers a la TED. I'm sure many would agree that we'd rather see half the number of talks preferring the ones with real perspectives, personal stories and tangible visions vs. agencies, brands and people selling themselves. Quality always trumps quantity.