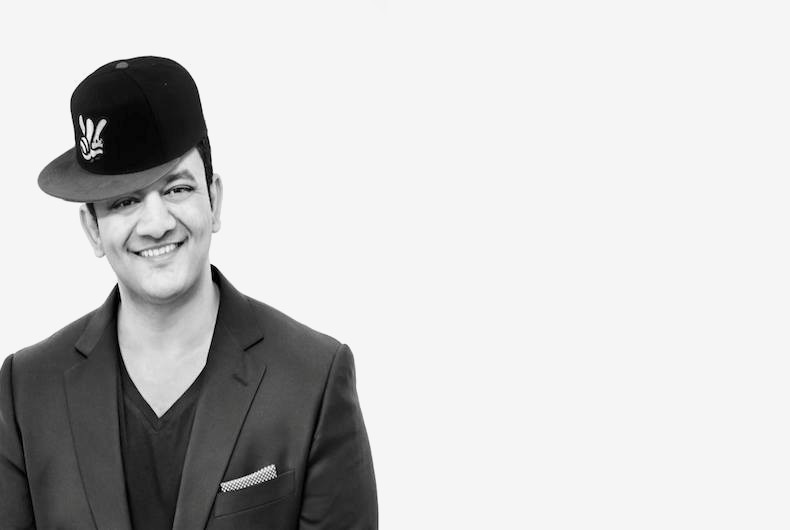 In the latest BrandZ reports, four of the top five most valuable brands are technology companies — Google, with a brand value of USD 229 billion, Apple (USD 228 billion), Microsoft (USD 122 billion) and Facebook (USD 103 billion). AT&T, valued at USD 107 billion and ranked fourth, is in telecom. All the brands we have advertised over the year or that have won multiple Cannes Lions, have fallen remarkably in the rankings.
Look at the greatest places to work that are most desired by the workforce of today and of tomorrow – the above top valued brands feature on top of that list too. Not the brands we typically advertise and win multiple Lions for. And definitely not advertising, media and PR agencies. The honest truth is, regardless of how many Lions we win or rankings we rake up (as individuals or as companies), we as an industry remain undesirable to those beyond the areas surrounding the Palais in Cannes.
Cannes Lions is great and enjoyable. Beyond the fun and the frolic that comes with all the networking gigs and the parties, there's no denying that the quality of work and talent from around the world does make one feel small and envious – in a very positively uplifting way in my case!
Based on my experiences, coming over for the past few years and the interactions I've had with people this year, I do believe Cannes Lions should be bigger than just a festival or just an awards show or a series of talks about the "same old thing" or the "next new thing".
Cannes Lions shouldn't be a stage for us to be impostors – as an industry, as a region and as individuals; hiding behind the metals and the praise from the realities and deficiencies that our relatively significant yet currently insignificant industry faces.
Cannes Lions should be a bastion for our industry's future – setting the foundation from where we energize ourselves as an industry, as a region and as individuals. That applies to the talks (where it has gotten significantly better this year), the categories (we can do without many of them and we could use a few new ones) and eventually, the kind of winners selected (debatable, always!).
The sad truth is that often categories have always guided the work created by the agencies. The good news is that because of that influence, the categories can get more relevant to where we need to head to as an industry. The categories and a rejig of them can set the tone for the Cannes of the future and the industry of the future. Reduce them. Make them more forward-thinking. Push us to be uncomfortable and nervous. I, for one, loved the addition of the Creative Data Lions. And adored the Entertainment Lions. It's brilliant because we have so much to learn from entertainment brands. More is needed so we stop hiding behind the glory of print and publishing, radio, design and standard outdoor.
Here's what I've loved:
#1. Work that has influenced culture has won and I have loved seeing some really influential ideas entered and recognized; I have spent hours wading through them, inspired by what's out there in our world in terms of creative ideas and springboards. And I'm excited about taking those learnings back home to Dubai and our folks in MENA.
#2. The rise of the agency ecosystems – there has always been so much value that digital, content, media, PR and retail marketing teams can add when they are not segregated based on their expertise. I've loved seeing multiple agency teams creating work that is a brilliant idea, crafted beautifully, executed perfectly, and scaled extensively, and as a result, all the agencies sharing the stage at Cannes. Bravo to them!
#3. Loving the talks on making technology an aid to creativity and how the best innovators in the world are thinking and approaching their trade – everyone reading this get access to the Cannes talks and the Cannes archives. You will thank me! Use and abuse the content.
Here's what I haven't loved:
#1. Most from our industry (including stalwarts) still seem to love certain categories such as print, radio, design etc. and winning in the same. I'd like to question those winners and know more about the origin of that idea. Did it stem from: "Hey let's solve a problem the brand is facing and achieve the results by creating a brilliant print or radio ad" or did it stem from: "Hey, the awards season is coming up so let's plan some proactive work". Creativity for art's sake isn't why Cannes should exist. We're fooling ourselves ☺ We need to be purposeful in our efforts and that purpose should not be to win awards. The result, yes. But not the purpose. If a great piece of print, radio, outdoor or design did make a difference then that should be celebrated. One look at the winners and you'll know why I'm unhappy!
#2. Bigger brand stories are non-existent; continuing to be over-run by activation ideas that you won't see after the awards season is over. Our industry continues to gradually lose the talent and the will to create lasting stories.
#3. The results most case studies claim are still pretty ridiculous. As someone who focuses a lot on effectiveness, I'm still appalled by how results are not questioned by jurors. One campaign claimed multiple million shares while it got lesser views than shares (that's not mathematically correct, I'm sorry!). And it won big! The results of that campaign look bogus. And they do for many, many campaigns that have been shortlisted and won. Cannes needs to start verifying the results of the shortlists, like the Effies does. Let's start knowing the source of the billions of impressions and millions of dollars of earned media. If results matter (and they do as they count), their sources should too. Oftentimes, the results seem bloated and don't link with the main problem the campaign tried to solve.
Here's what I would love:
#1. More categories that challenge us and make us change the way we work and function as agencies to compete with the threats to our industry. Less categories that make us comfortable.
#2. Get more strategists on the creative juries; not just on the creative effectiveness juries. It will help lend objectivity and logic and will interrogate the believability of certain campaigns and ideas.
#3. P.S. I'm still waiting for the "People's Champions" category 😉 Cannes should experiment with getting people to judge vs. agency folks either patronizing or damaging our fellow colleagues' entries owing to personal motives. It could turn out to be the future of Cannes. And my old friend, David the taxi driver, would be happy.
I hope the remaining days challenge us and make us more nervous and uncomfortable, as an industry, as a region and as creative. Psychologically, those emotions have been proven to be effective in positively provoking people to being better versions of themselves.
The views expressed are those of the individual and not of the company he represents.