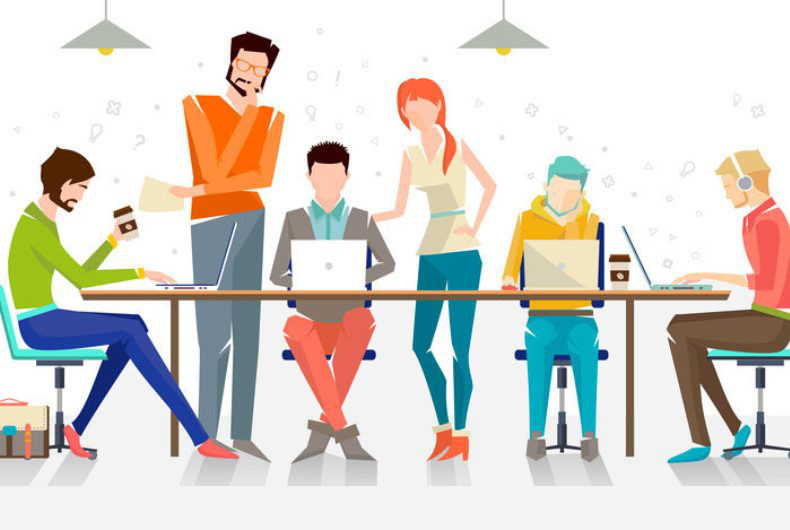 Sectors such as marketing, hospitality & entertainment, business consultancy and banking & finance are looking are on a hiring spree of sorts, according to a Bayt.com and YouGov survey.
The research conducted in the Middle East & North (MENA) region indicated that advertising, marketing and public relations is at present attracting top talent in markets such as the UAE. This is followed by hospitality, recreation, and entertainment (28%), banking & finance (25%) and business consultancy (25%).
"The job market in the UAE continues to offer numerous career opportunities for various industries and career levels and it is exciting to see millions of professionals seeking new opportunities there through Bayt.com," commented Omar Tahboub, General Manager, Bayt.com.
Positions such as sales manager (30%), sales executive (28%) and marketing executive (21%) emerged among the top roles that employers in the UAE are hiring in the coming quarter. These are followed by director and customer service representative at 19 percent, and marketing manager, project manager, HR professional, PR specialist and HR manager — all at 16 percent.
"For the past two decades, we have been working with 40,000+ companies, organizations, and governments who are hiring in the region. With the insights provided by this report, job seekers can enhance their skillsets by taking courses and certifications to reflect the market's demand. Companies can also get a better overview of what other organizations are looking for," Mr Tahboub added.
Over one third of UAE respondents state they are looking for candidates with sales and marketing experience (36%), while 30% are searching for those with mid-level experience and managerial experience (29%). When it comes to skill sets in the UAE, good communication skills in both the English and Arabic languages are highly sought after (46%). These are followed by being a team player and ability to work under pressure (38%), good communication skills – English only (36%), and ability to take on new challenges (35%).
Business management (24%) and engineering (24%) are the most sought-after academic qualifications amongst employers in the UAE, followed by commerce (19%) and science qualifications (19%).
"The Bayt.com Middle East Job Index Survey for August 2019 illustrates the job market from employers' perspectives, helping candidates gain an understanding of the current state of the employment sphere in the region. This helps them determine their position in the current job market and also reflects the sentiment and outlook of businesses operating in the region's key industries," said Zafer Shah, Research Director at YouGov.
Data for the Middle East Job Index Survey for August 2019 was collected online from July 11, 2019 to August 17, 2019. Results are based on a sample of 1,886 respondents from the following countries: UAE, KSA, Kuwait, Oman, Bahrain, Lebanon, Jordan, Iraq, Palestine, Syria, Egypt, Morocco, Algeria, Tunisia, Libya, Sudan and others.