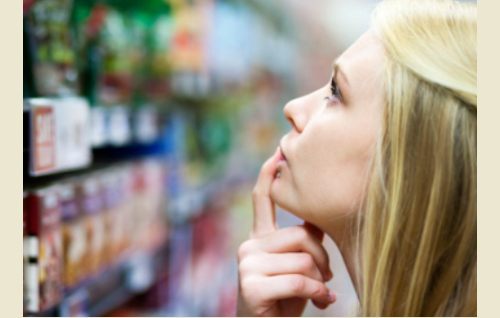 Consumers are seeking to strike a balance between guilt and pleasure. According to a Havas study, there are some deeply contradictory global issues that shoppers around the world are contending with.
The study explores the current global tensions between love of shopping and ownership, and a desire to do right by the planet and the people in it.
Most consumers say that buying new things makes them feel good, and yet 61 percent are making an effort to consume less. Nearly half of millennials admit to sometimes feeling guilty about the things they buy.
"We can make more of a difference by consuming products than by voting in elections"
The majority surveyed are convinced they can have more influence on society as consumers than as voters, and that they can use that power to influence anything – from the life of an individual along the supply chain to the policies of a major corporation. Today, around half of the consumers are making an effort to buy more products that support good causes. Around 43 percent of millennials say they often buy or refuse to buy a product based on the company's expressed values or socio-political activities.
"Often, buying more carefully begins with buying less"
Nearly two-thirds of the global sample is trying to consume only what they truly need. That is a sharp change from decades of conspicuous consumption and 'shopping till we drop'. And it's a global trend, with majority agreement levels in 30 of the 32 markets surveyed. This contrasts with the fact that over 47 percent believe that a healthy economy requires a high level of consumer spending and furthermore 38 percent believe that spending less will destroy jobs.
"This is an era of meaningful consumption"
People are acknowledging the negative consequences of their choices and accepting personal responsibility for doing something about them. A majority of those surveyed are making an effort to consume more responsibly, whether that means buying less, being more mindful about a product's eco-impact, or supporting brands that are making a positive difference in the world.
Yet people are looking for simplified shopping. 63% of millennials often wish it were easier to decide which product to buy, and around half the global sample admit to often feeling overwhelmed by the product choices in the supermarket. Around four in 10 millennials say that having multiple options for a particular product stresses them out.
"Sometimes the best 'deal' is less about getting than giving"
Nearly 77 percent say it makes them feel good to support local producers, artisans and manufacturers. 71 percent are willing to pay a bit more for a product if a portion of the proceeds goes to a good cause. Yet at the same time every penny counts. The 'value for money' equation has returned to the fore. Around 53 percent are asking more often today whether a purchase they are considering is worth the price.
"The latest prosumer report shows that as consumers, we are looking to have a less superficial relationship with brands. This is a tough transition where we need to strike a balance between the guilt of mindless consumption and the things that make us happy like that latest gadget, or designer bag," said Alejandro Fischer, Head of Strategy & Insights at Havas Media Middle East.
He explained that the good news, is that people are starting hold themselves accountable for the way they shop as they seek to live more meaningful lives. It goes beyond buying less, and becomes about consuming better.
"Beyond value for money, our prosumers are purchasing based on a brand's societal contribution or environmental impact. As marketers, it is our role to help consumers navigate the huge amount of choices available to them and simplify their consumer experience, so it's easier for them to make the right choices. We also need to work in making shopping more enjoyable, adding value beyond the product itself and give people genuine reasons to feel good about what they buy," he added.
The study comprised a sample size of 12,000 people, across 32 countries.