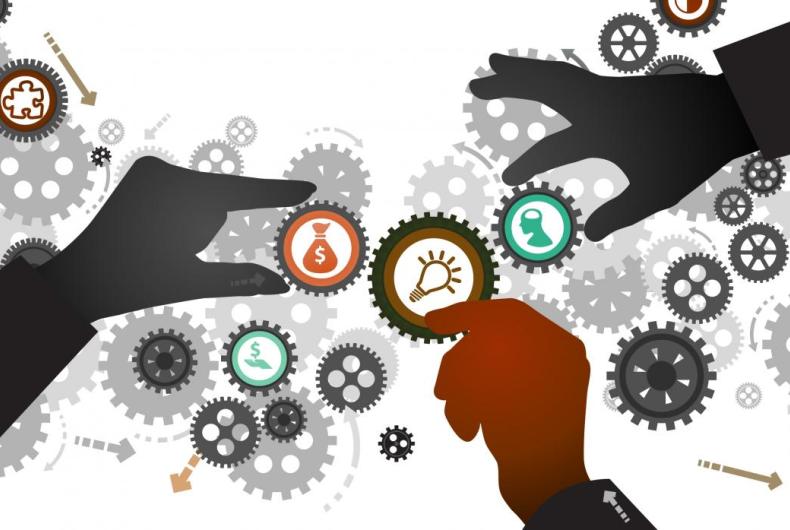 The fast-paced world of advertising is touching new horizons of effective marketing, branding and customer acquisition. With the advent of programmatic i.e. automation of media buying and selling, advertising via new media technology is becoming more and more effective and efficient.
But the sky of programmatic is not clear and hassle free. Even though 68 percent of brand advertisers plan to implement programmatic advertising within a year as per AOL, it would be wrong to say that we are utilizing programmatic and advertising technology up to its full potential.
On an honest note, marketing experts and advertising professionals are still facing some key challenges when it comes to implementing programmatic advertising and understanding consumer in terms of right context, buying intent and purchasing needs. In an in-house survey conducted by MobiVisits, advertisers were asked what are the key challenges they are currently facing while including programmatic advertising as a part of their marketing mix. The results were astonishing as the major challenges were ubiquitous, although the degree of its impact varied from case to case, but the following challenges were so common that they can be categorized as undisputed evils of programmatic advertising.
Transfer Of Knowledge:
While 91 percent marketers believe in the power of real time reports, review and analyze offered via programmatic advertising, a majority of agencies, marketers, and super-affiliates find it difficult to share the knowledge, depths, and insights of programmatic on an organizational level. The research and studies required to understand the complex world of programmatic is missing. Many people working as media buyers and campaign managers don't have a complete idea about various platforms and available resources. As a result, the actual power of programmatic is still restricted to a few handful of organizations.
Transparency, Ad-fraud & Viewability:
A research commissioned by the Association of National Advertisers (ANA), predicted that advertisers will lose USD 7.2 billion to bot fraud in 2016. Millions of advertising budget are lost to fraudulent traffic, click fraud and inconsistent activities, Advertisers don't have clarity about the placement of their advertisements. Overcoming these issues of ad-fraud, transparency and viewability are key concerns for many marketers who drain their digital dollars on new media advertising.
Lack Of Strategic Planning:
Programmatic direct, open RTB, PMPs, automated advertising offers so many versatile ad-inventory selling and buying options. Too many options result in confusion. Advertisers find it hard to choose the right platform that is in accordance with their marketing vision, budget and goal. It is quite difficult to judge which platform can cater an advertiser's marketing needs and target audience specifications.
P for programmatic, P for problems. In the absence of proper resources, any advertiser might feel lost in the puzzling world of programmatic.
But as Robert H. Schuller says, "Problems are not stop signs- they are guidelines."
Undoubtedly, programmatic is complex but keeping a few points in mind can help make the best use of the advertising budget according to Gaurav Soni, the head of ad-performance department at MobiVisits.
Here are some insider tips and techniques to derive best results.
Clarity Of Purpose:
The campaign objective must be aligned with the business objective. An advertiser must have a strategic plan when it comes to targeting, traffic, budget and ultimate goal of advertising. Jeff Smith's county Chevrolet, a small-town dealership that used the power of digital advertising and enhanced its new car sales by 50 percent is a perfect example of how a marketer must synchronize advertising objectives with the primary business goals.
Dwelling Data Intelligence In Campaign Strategy:
Machine learning, third-party data, predictive analysis are some of the advancement that a marketer can use for more specific and effective targeting. Decision-based on facts, figures and data are more reliable and desirable in the current scenario of peak marketing where being okay is not good enough, but being great is the need of the hour.
Optimization, Customization and Monitoring:
No single strategy is the best strategy, what worked great for one campaign could be fatal for another. Thus, it becomes crucial to explore and experiment, test and retest, optimize and monitor results as per the real-time reports and data analysis. As an advertiser, it becomes necessary to decode the reason behind the success or the failure of a campaign. Learn, unlearn and relearn is the key principle of strategic contemporary marketing.
Persuasive communication is no more restricted to 7 P's of marketing, in the current scenario. It is a fusion of arts, science and commerce. A marketer who can strike a balance amid all these different elements wins the heart of audience and succeeds in influencing a consumer's buying behavior. Programmatic is undoubtedly changing marketers and consumer's perspective about advertising by making it more personal, accountable and engaging.