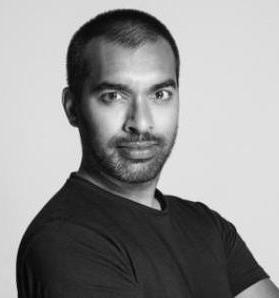 Tonic International has appointed Shueb Chowdhury to the role of Branding Creative Director. With more than 13 years of experience in the creative industry, Mr Chowdhury carries experiential talent with two separate three-year stints in the United Kingdom and seven years in Dubai.
In his new role, Mr Chowdhury will specialize in design and branding, and will cover ideation and direction for motion graphics and interactive.
"I'm thrilled to have joined such a reputable company such as Tonic. My aim is to move branding forward through intelligence, simplicity and pure design. As a senior component to the business, I aim to help Tonic in becoming the number one agency in the Middle East for branding and design," Mr Chowdury said.
Beginning his career in London, Mr Chowdury has held positions at Me Company, a boutique design agency specializing in an influential group of clients, and Iris, a global creative agency. As he embarked on his career venture to the United Arab Emirates, he has worked on some of Dubai's most prominent brands including Burj Khalifa, Emaar, Sega Republic and Dnata.