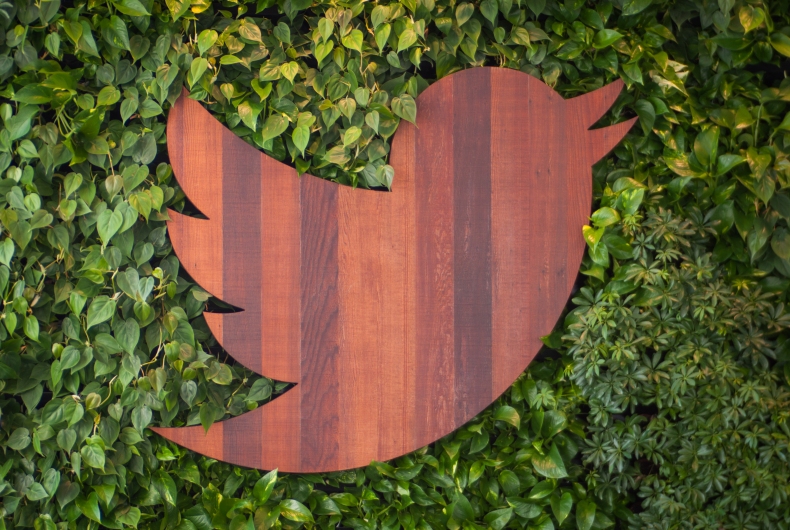 There is no denying that online video viewing is growing at an unprecedented pace, making videos a must-explore advertising option for marketers. Platforms are putting their best foot forward to assist brands in making the most of online videos, but not all are necessarily doing so with results.
In a bid to encourage advertisers, Twitter has designed its new video advertising tools, including Video Website Card and In-Stream Video Ads, to deliver against different brand objectives but without losing sight of the user. Both these products, that are now available in the Middle East & North Africa (MENA) region as well, place attention on viewer experience while giving more information and reaching out through areas of interest.
Video Website Card – Driving Traffic & Views
What stands out about Video Website Card is its ability to utilize the screen to give as much as possible to the viewer in a limited amount of time, and at the same time drive video views and traffic to the advertiser's page or to any actionable link. It is designed for advertisers who are looking to drive upper to mid-funnel interactions with their audience.
While advertisers looking to drive on-site conversions may also test this creative unit, the product is not specifically designed to drive or optimize towards these actions.
"Video Website Card comes as a result of user expectations for personalized interactions with brands, as we're increasingly hearing that brands want to create seamless user experiences for consumers along various stages of the path to conversion," explained Benjamin Ampen, Head of Revenue, Twitter MENA.
He explained that the Video Website Card works across a variety of brand objectives, as well as in the gray spaces that often exist between objectives. "Whether a brand is launching a product, inviting travelers to click through to learn more about a featured destination, showcasing game play to drive advance sales of a new video game, or pairing the Video Website Card with the high reach of First View, an ad format which helps marketers exclusively own the top ad slot of the Twitter timeline through a Promoted Video, the Video Website Card removes friction for the consumer to engage, learn, or convert at their own rate," Mr Ampen informed.
Some of the brands in MENA that have used the product include Unilever, Samsung, General Motors and Jaguar.
The time has come to do bigger things.
The new #GalaxyNote8 is here. #DoWhatYouCant

— SamsungMobileArabia (@SamsungMobileME) August 24, 2017
Sharing the Samsung experience, Alaa Alsweileh of Samsung and Starcom's Souraya Atallah said, "We tested out Video Website Card during our Note8 Pre-Order campaign and its resulted in great performance. The new feature allowed us to maximize number of clicks on our CTA/visits to our website while using videos. We achieved a high number of video views while also maximizing website traffic. Video Website Card allowed us to optimize for link clicks while promoting videos. Before the feature was rolled out, we were only able to promote static images when optimizing for website clicks."
In Stream Video Ads: Connecting With Interest
While Video Website Card looks to attract qualified consumers, extend brand engagement and keep consumers' attention, Twitter is viewing In-Stream Video Ads as a strong tool in its belt because it connects with audience through videos of interest to them.
For some time now, Twitter has been augmenting its partnership with publishers to add a significant portion of premium videos, across categories including sports, news and entertainment. As audiences discover relevant video content on the platform, advertisers have the opportunity to better align with relevant video content at scale.
Brands in the MENA region can now run In-Stream Video Ads on Twitter to align with videos from its premium content partners, selected not only for their track record but also for brand safe environments. At present, the partners include the likes of Rotana, Sayidaty, CNBC Arabia, ON Sport Egypt, CBC Egypt, Layalina and Al Aan TV.
"In-Stream Video Ads enable brands to align their pre-rolls to videos based on audience interest and not specific to an event as is the case with In-Stream Video Sponsorships, which has been successfully rolled out in the region for over a year. Brands now have a suite of ad solutions on Twitter to address to their specific campaign objectives," Mr Ampen explained.
In a research conducted by Publicis Media, the first global beta partner of In-Stream Video Ads, in consultation with Kantar Millward Brown, Twitter's In-Stream Video Ads went up against a leading video platform. The results showed a strong impact on upper-funnel metrics such as ad recall, brand favorability and purchase intent. Twitter outperformed also on the metric of message association. Tests showed that In-Stream Video Ads are perceived as equally credible and relevant compared to ads on a leading video platform.
"As a company, we are making video experiences even better for consumers, publishers, and advertisers through updates to our platform, content development, and video ad solutions. We offer control to both advertisers and premium content partners to choose whom they would like to collaborate with. Advertisers have the flexibility to exclude any publisher handles on which their pre roll ads will run and the publishers also have the flexibility to make similar exclusions for advertisers," Mr Ampen explained.
He noted that MENA has been a growth market for Twitter and most of these initiatives keep him bullish on the year ahead as well.