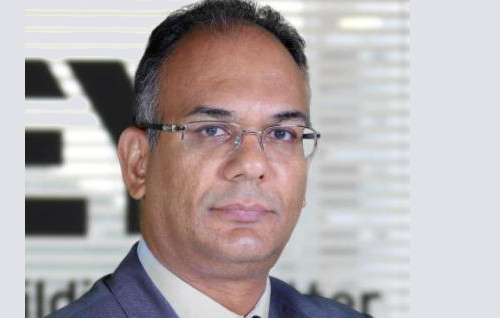 EY has appointed Wasim Khan as Advisory Services Leader across the Middle East & North Africa (MENA) region, effective July 1, 2018. He succeeds Gerard Gallagher, who now leads the AIM (Africa, India, Middle East) Advisory business.
The move comes as EY ups investment in next-gen capabilities and solutions across industries to strengthen its alliances, business models, digital, analytics and cyber agenda.
Mr Khan will lead a team of more than 700 professionals across the region, including sectors such as government, financial services, energy, real estate, hospitality and construction, consumer products, telecommunications and technology.
"We are seeing businesses shift to adjust their strategies in response to fundamental changes in industries and business models. The Transformative Age is changing how we live, work and play – from the gig economy, artificial intelligence, and smart cities to self-driving vehicles, clean energy sources and more. Synergies and collaborations are becoming a vital element of the way we operate," said Abdulaziz Al Sowailim, MENA Chairman and CEO, EY.
Mr Khan previously held the position of MENA Telecommunications Sector Leader, working with the region's telecom providers and regulators. He assumed the position of MENA Advisory COO in 2013, and most recently served as Deputy Advisory Leader.
"The consulting industry continues to be disrupted as regional governments and organizations operate in the transformative age. Companies are ignoring boundaries that once distinguished them from other industries, and we are seeing traditional players collaborating with new participants from different industries to co-create value. We too are adapting the way we consult. We fully understand the value of converging with technology providers, cybersecurity technology, design agencies, data analytics experts and digital hubs," Mr Khan said.