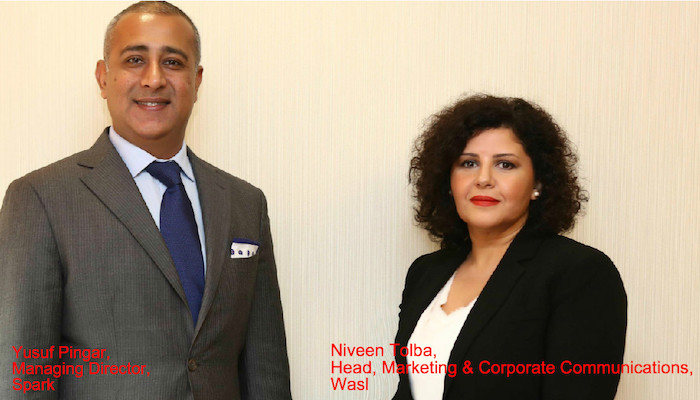 wasl Properties & wasl Corporate has renewed its partnership with Spark Middle East, after a competitive pitch process that saw seven agencies competing.
As part of the renewed contract, the Dubai based advertising agency will handle the creative advertising solutions, for both wasl Properties & wasl Corporate; an account it has had for the past three years.
"We are glad to have joined hands with Spark*, again. The wasl-Spark* partnership has only strengthened over the past three years, and our renewed collaboration will serve as a catalyst for wasl's growth. Spark*'s efficient management of our creative requirements will take wasl to greater heights", said Niveen Tolba, Head of Marketing & Corporate Communication, wasl.
"wasl's renewed partnership with Spark* Middle East is based on trust and the quality of creative services offered. I would like to extend my gratitude to wasl for choosing Spark* Middle East again as its creative partner. The extension of our partnership, is a testament of the creative and inspiring work environment that we nurture and grow", commented Yusuf Pingar, Managing Director, Spark.
wasl was established in 2008 by the Dubai Real Estate Corporation (DREC) to oversee the management of its assets and grow its real estate portfolio. Its main objective is to strengthen Dubai's position as the premier hub to live and work in, and at the same time be the ultimate destination for tourists.