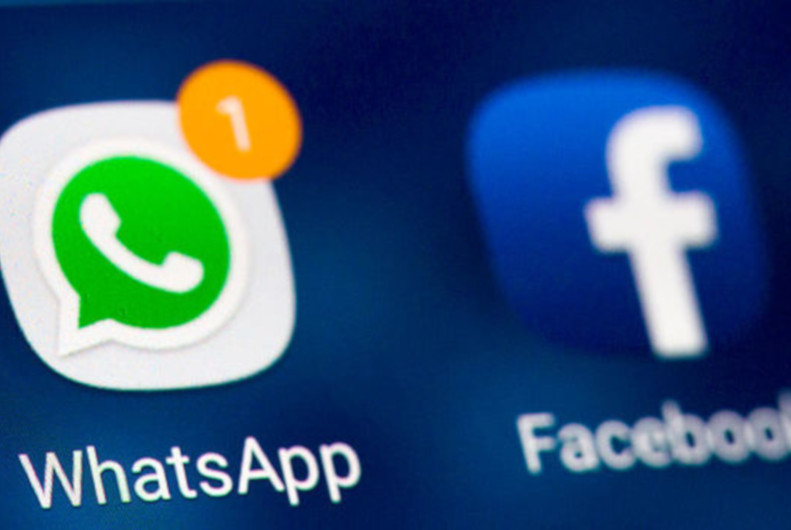 WhatsApp has replaced Facebook as the top ranked brand in the YouGov BrandIndex 2019 Women's Choice Rankings in Egypt. Facebook, which had been the number one brand since the inception of these rankings in 2017, has slipped down to fifth place.
The rankings were compiled using the Impression score from YouGov's daily brand tracker, BrandIndex, by asking respondents, 'Which of the following brands do you generally have a positive/negative feeling about?' over the past 12 months.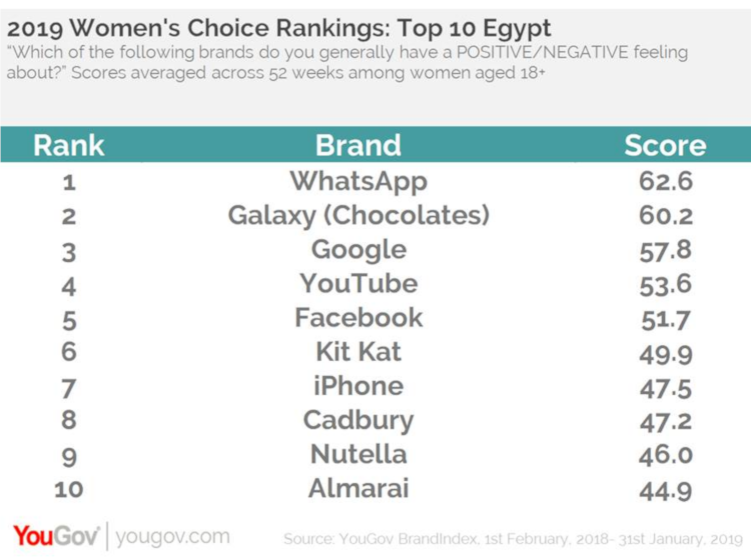 This year, there is a strong resonance of chocolate and confectionary brands among women in Egypt. Galaxy has improved its score over the past year and has landed in second. Kit Kat has also moved up from eighth to sixth this year and Cadbury has made a re-entry into the rankings in eighth after dropping out of the list last year.
Despite issues elsewhere in the region, Almarai has re-entered the list in 10th position in the 2019 YouGov Women's Choice Rankings for Egypt. Similarly, Google and YouTube, that had moved down the list to fourth and fifth last year, have bounced back and place, respectively, in third and fourth this year. On the other hand, iPhone and Nutella have slipped down to seventh and ninth, respectively.
Brands Impressions
Several brands have made improvement to their Impression scores over the past 12 months. Heinz is the most improved brand of the past year among women, with a change in score of +9.0, going from an Impression score of 13.2 in 2018 to 22.3 in the 2019 YouGov Women's Choice Rankings.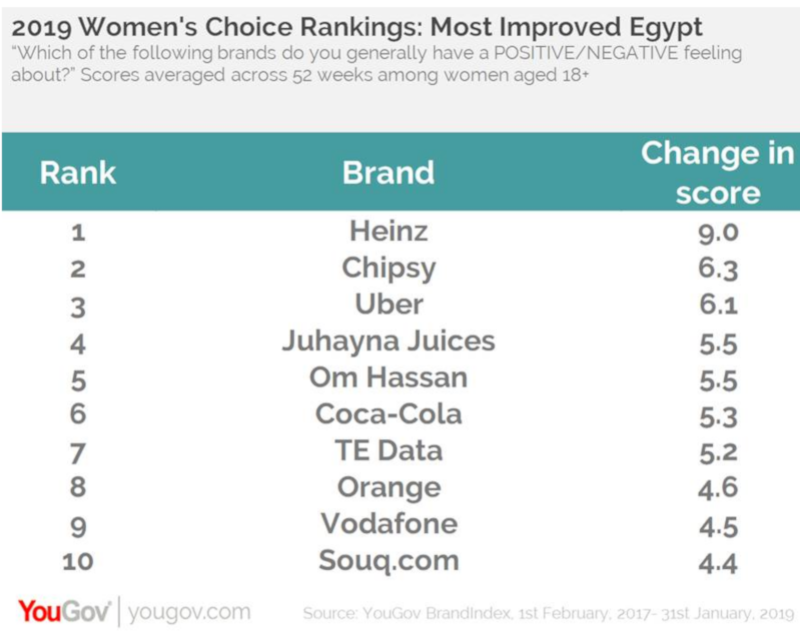 Chipsy is the second most improved brand with a change in score of +6.3. The improvers list is dominated by food and beverage brands such as Juhayna Juices (+5.5), Om Hassan (+5.5) and Coca-Cola (+5.3), in addition to the top two improvers.
Telecom service providers such as TE Data (+5.2), Orange (+4.6) and Vodafone (+4.5) feature heavily, while Internet brands Uber (+6.1) and Souq.com (+4.4) complete the improvers list.