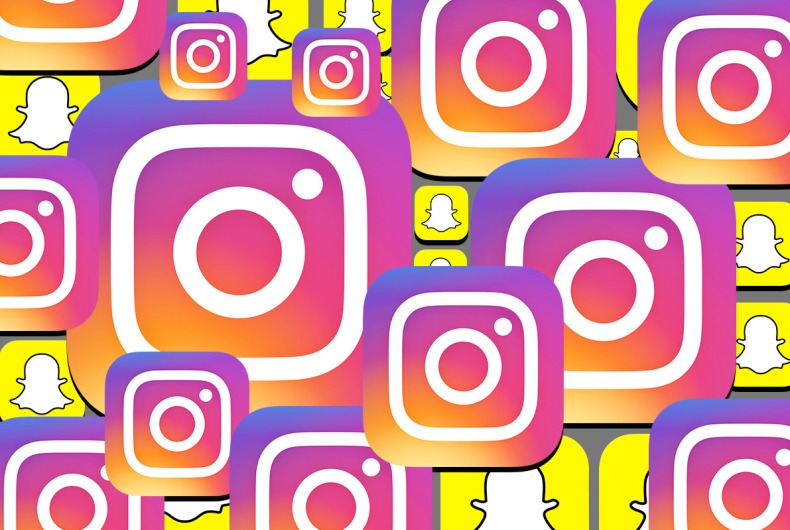 The popularity of Instagram and Snapchat has soared in the last two years as people seek out real, personal and 'in-the-moment' content, according to a new study of over 70,000 consumers from global research consultancy Kantar TNS. Latest findings from the insights firm indicate visible behavioral differences between internet users in the UAE and KSA when compared to the global average, particularly those pertaining to online advertising and the use of Instagram and Snapchat applications.
Commenting on the report, Stephen Hillebrand, CEO Kantar Insights MENAP said, "Gulf markets continue to lead the way on social media usage. Globally, the use of Snapchat has almost doubled in the last two years from 12 percent to 23 percent. However, in KSA and UAE the app has witnessed a massively higher growth in usage." In both of these markets it has tripled in usage with KSA increasing from 24 percent in 2014 to 74 percent in 2016, while UAE grew from 15 percent in 2014 to 53 percent in 2016. "This acceleration is in line with the high social media usage we have recorded in previous studies, but the magnitude of the growth took us by surprise," Mr Hillebrand said.
Instagram's global average usage hovers around 42 percent in 2016, (rising from 24 percent two years ago.) In the UAE, the figures show a staggering 60 percent this year compared to 38 percent in 2014. In KSA, it increased from 57 percent to 82 percent in the last two years.
Internet users in UAE and KSA are also more open to online advertising and online behavior tracking when compared to global counterparts.
Despite soaring usage of popular social media platforms such as Snapchat and Instagram, globally consumers are turning their back on brands as 26 percent of respondents 'actively ignore' social posts or content. However, internet users in the UAE and Saudi Arabia buck this trend with only 17 percent (UAE) and 15 percent (KSA) ignoring brands.
"We are also seeing a far more open and tolerant attitude towards online brand promotions in key gulf markets. While the global average suggests that 30 percent of users object to the idea of their online behaviour being tracked by brands, in UAE and KSA consumers are more liberal in their attitudes, with only 16 percent in each market objecting," added Mr Hillebrand.
Commenting on the opportunity for marketers, Michael Nicholas, Global Director at Kantar TNS said, "The rise of Instagram and Snapchat taps into people's desire for instant, entertaining content from friends, peers and influencers, often enhanced by fun filters and editing. There is a real opportunity for brands to tap into this trend by creating 'personalizable' and shareable content, such as videos and stories. The challenge is how to focus the right content to the right people, on the right platforms and at the right moments."
The surge in usage of newer social media marks a significant turning point in the evolution of digital in the GCC. Cautious in their migration to digital forum, advertisers now need to consider more channels, and understand which platform they want to target. They should also realize that unprecedented numbers of consumers are open to a dialogue with brands in the GCC markets.