For the third consecutive year, Zain is supporting Kuwait's Public Relations and Customer Service Prize as its main sponsor. The prize, hosted by Kuwait's Public Relations Association, comes under the patronage of Amir Sheikh Sabah Al Ahmad Al Jaber Al Sabah from December 26, 2017 to February 4, 2018.
Kuwait's Public Relations Association dedicates this prize to shed light on the efforts and achievements of companies and organizations in the fields of public relations and customer service across all industries from both the public and private sectors. The event also features a number of workshops about the strategies of PR and customer service targeted at employees of ministries and organizations.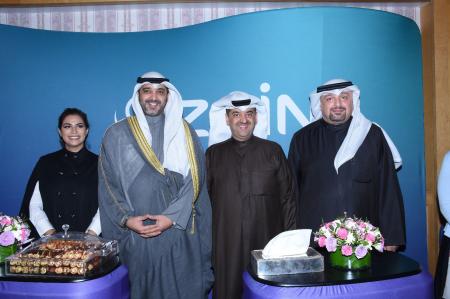 The judging committee – responsible for selecting the winners – consists of local and international PR and customer service experts to evaluate the participating entities as per the highest international standards. The standards include serving customers while meeting their needs, distinguished social contributions, excellent media presence, and more.
In the course of this month, Zain received four titles as part of the fifth Advertising Creativity Award. The award, organized by the Arab Media Forum, recognized Zain's achievements in the Influence Category Award for Zain's Ramadan 2017 TVC, the National Campaigns Category Award for Zain's Kuwait National Day 2017 TVC, the Direction Category Award for Zain's Eid 2017 TVC, as well as the Public Relations and Corporate Sustainability Creativity Award for the company's long-list of initiatives and programs launched during 2017.