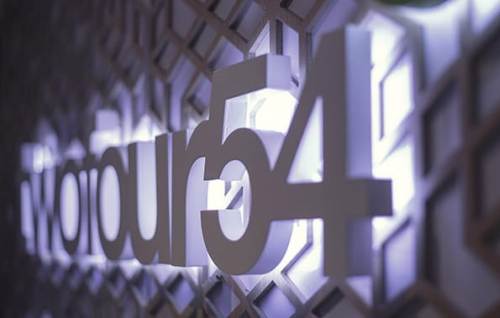 Aspiring filmmaker Shaima Albuainain has won the twofour54 emerging filmmaker award for the Zayed University Middle East Film Festival 2018 (ZUMEFF), in Abu Dhabi.
The award provides Ms Albuainain with access to twofour54's production and post-production facilities, state-of-the-art equipment, cameras and sound and lighting kits. She will also work with the experienced post production team at twofour54 to develop her knowledge and skills in film editing, sound and colour grading.
The most important part of the award is the opportunity to complete a twofour54 internship on one of the many projects that the media hub has in development.
Maryam Eid Al Mheiri, Director General of Abu Dhabi Government Media Office, CEO of Media Zone Authority – Abu Dhabi and twofour54, presented the accolade at the ZUMEFF's awards ceremony for Ms Albuainain's work on the film 'The Risk'.
"I would like to thank Her Excellency Sheikha Lubna bint Khalid Al Qasimi, President of Zayed University, for this great event, which enables our youth to explore their creativity and develop their talent. Developing young talent is at the core of twofour54. We believe that young people are the future of the media industry in Abu Dhabi. I am very proud to see the quality and variety in this year's film submissions. The reason that we support youth events of this kind is so that we can identify and nurture talent to develop and sustain our thriving media industry," said Ms Al Mheiri.
twofour54 is focused on youth initiatives to encourage more young people than ever before to explore careers in the media industry. Last year, twofour54 welcomed children between the ages of nine and 12 for the annual Summer Camp. twofour54 and the National Media Council (NMC) have also launched the 'Creatives4Good' competition, and have hosted a number of interactive workshops throughout the year that focus on developing media skills.
Now in its ninth edition, ZUMEFF showcases the best films from more than 40 universities in 16 countries across the Middle East. The student film festival, which took place from February 26 to 28 at the Warehouse421 in Mina Zayed in Abu Dhabi, aims to inspire young filmmakers in the region.