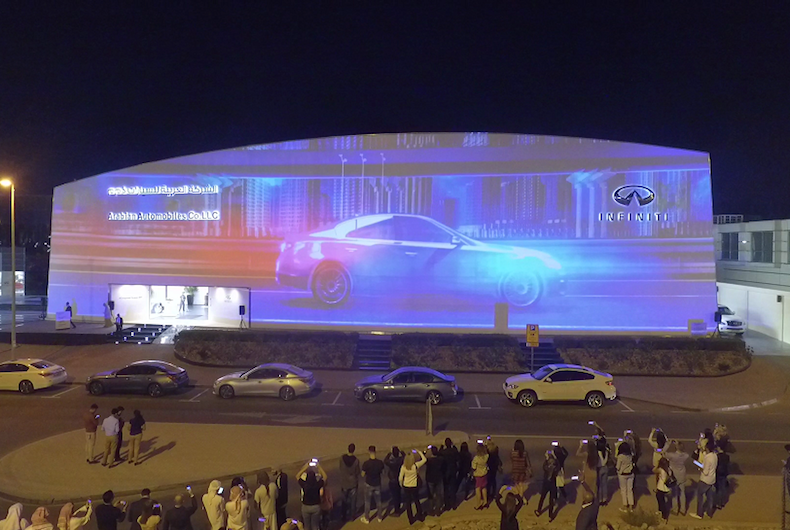 Arabian Automobiles Company, the flagship company of the AW Rostamani Group and the exclusive dealer for Infiniti in Dubai, Sharjah and the Northern Emirates, unveiled the largest video billboard in the region to present the latest model of Infiniti cars.
Utilizing a combination of three-dimensional technology with localized video mapping, the video displays innovation and inspirational stories shared by individuals that have experienced their potential to the fullest. Elements of their aspirational stories shed light on the features of the car such as highlighting the link between the power and strength a weightlifter possesses, in line with the power demonstrated through the throttle of the 3.0L Twin-Turbo 400HP.
"Arabian Automobiles is always inclined to adopt leading technological trends and grow with the digital age. This three-dimensional video of the all-new Q50s Red Sport 400, along with influential storytellers, has created the largest video billboard in the region. Staying true to our beliefs, the concept is a creative and engaging way to demonstrate the full range and capability of the car," said Salah Yamout, Director of Sales and Marketing, Arabian Automobiles Company.