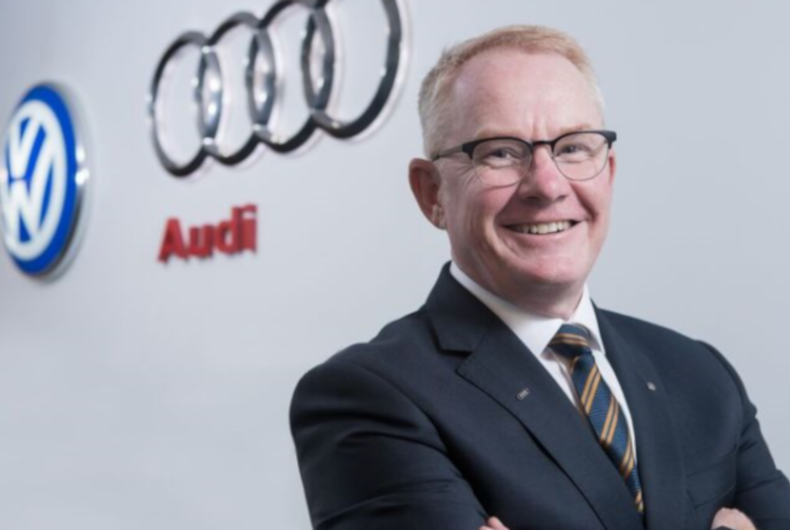 Deesch Papke has been appointed as Group Managing Director of the wholly owned subsidiary importer organization, Audi Volkswagen Middle East (AVME).
With over 10 years success as CEO of Porsche Middle East and Africa, South African-born Mr Papke, oversaw a period of growth for the organization. His career at Porsche AG also included achievements as MD for Porsche China and as the Regional Head of Overseas and Emerging Markets with Porsche AG in Germany.
He succeeds Benoit Tiers, who moves to Audi AG in Ingolstadt, where he will be responsible for Western European markets at the company headquarters.
As Group Managing Director, operating from the AVME regional office in Dubai, Mr Papke will be responsible for driving the growth across 11 countries in the GCC and Levant for the Audi and Volkswagen brands. Key to this will be ensuring professionalism and brand standards are maintained across the regional network, focusing on market penetration and enhancing existing facilities.
"I am taking over the responsibility of AVME at an exciting time. Despite the challenging regional economy, both Audi and VW have a strong portfolio of new models to bring to the market over the next few years. I am looking forward to a period of growth and opportunity upon which we can further develop our business. We have excellent business partners to work with in our region and I look forward to utilising my experience, in the Middle East, Germany and China, to continue to build the reputations of both brands in the region," said Mr Papke.
Starting his career in management roles for Mercedes-Benz, BMW, Land Rover as well as for Volvo in South Africa and Russia, Mr Papke's first role in the Middle East region came in 2005 with Porsche as Managing Director of the Middle East and Africa subsidiary, where he oversaw the development of the regional operation.