BBC Worldwide is beginning 2017 with on a very busy note. The media company has completed a spree of deals across the Middle East and Mediterranean region, spanning various business areas and reiterating its expectations from the region.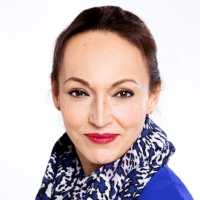 "We're delighted that BBC Worldwide, as the powerhouse for British premium content is continuing to go from strength to strength across the Middle East. The range and depth of our programmes and channels is resonating locally and we're looking forward to having a key presence at DISCOP Dubai, to further enhance our reputation in the region," said Natasha Hussain, General Manager and Vice President, Middle East and Mediterranean region, BBC Worldwide.
A multi-year factual output deal has been agreed with Turkish free to air broadcaster NTV for documentaries including 'Planet Earth II', 'Forces of Nature' and 'Life in the Air'.
A factual deal has also been completed with Al Jazeera in the Middle East, which includes programmes such as 'City in the Sky', 'The Hunt and Wild New Zealand'.
In Drama, 'Sherlock' has been sold across the region and was simulcast alongside the UK's premiere on BBC First on OSN, Discovery's TLC channel in Turkey and Cosmote in Greece.
The much-anticipated 'SS-GB', based on the alternate history book by Len Deighton, will also be simulcast with the UK premiere on the Cosmote channel in Greece.
Other programme deals have seen the 'Doctor Who Christmas Special' simulcast in Turkey and on BBC First via OSN across the Middle East over the festive period.
In Iran, a significant two-year output deal for drama, factual and music content has been completed with the Marjan TV Network Ltd for its flagship Manoto channel. Titles include 'War and Peace', 'Doctor Foster' (series one), 'Life In The Air' and 'Adele – Live in New York City'.
The key BBC Worldwide format, 'Dancing with the Stars' is also proving to be an on-going draw for broadcasters across the region. MTV Lebanon is just completing its fourth run of the hugely popular dance show, whilst in Greece, Antenna has signed a deal for the sixth and seventh series.
The popularity of BBC Worldwide's global channel brands has seen a multi-year deal for BBC Entertainment, BBC Earth and BBC World News on the Cyprian IPTV platform MTN. Cablenet in Cyprus has also extended its contract for BBC
Entertainment, whilst the Emirates Integrated Communications Company du, has renewed its licence for BBC World News, making a further commitment to world class news content.