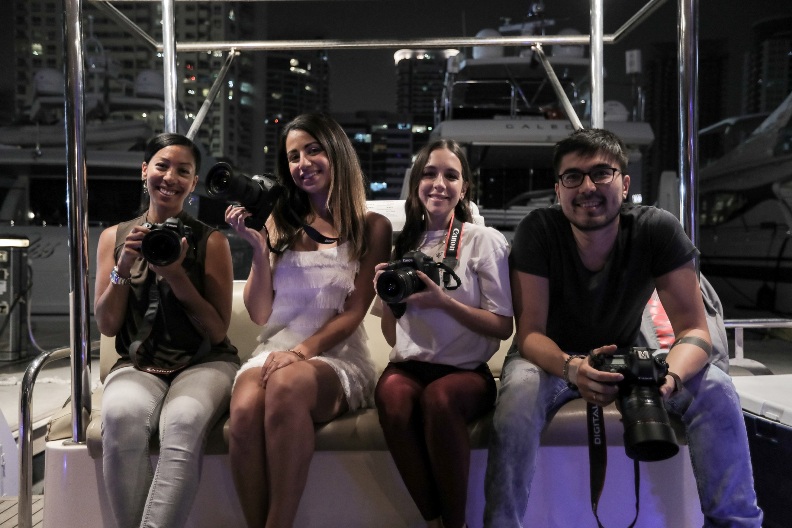 Canon Middle East has named the first four winners of its Story Shapers Program. The initiative is aimed at supporting individuals in bringing their stories to life or 'story-doing', keeping in line with its motto of promoting storytelling. The program will teach aspiring photographers how to create powerful imagery in challenging scenarios and equip them to effectively narrate these stories through images.
As part of the program, every year Canon will select the top 'Story Shapers' through a contest where the winners will be given an opportunity to tell their stories through an adventure with Canon. The storytellers will embark on several activities throughout the year, accompanied by an experienced Canon trainer to assist in capturing these experiences while also building their skills in action and adventure photography.
"With the soaring popularity of social media, the way we create and interact with photography has evolved. Everyone today, in some way or other, is a photographer, telling their stories using images, whether to a large audience or to a closed circle. At Canon, we want to champion the art of storytelling through images, and with the launch of this program, we are enabling 'story-doing' to help participants learn the best ways of storytelling with Canon products experts," said Binoj Nair, Senior Manager, B2C Marketing & Direct Sales, Canon Middle East.
The winners of this year's edition will participate in four activities taking place once every two months throughout the year, each calling for a unique photography skillset. Each of these adventures are selected carefully to ensure the participants learn various techniques to capture stories in different environments, including taking aerial images in a hot air balloon flight, shooting under water, capturing images in the dark and creating exciting stories during a zip-lining experience.