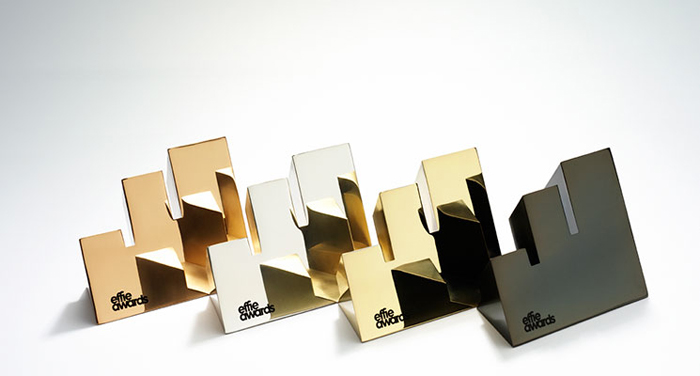 FP7/MENA has continued its record at the Global Effie Index. The Effie Index identifies and ranks the most effective agencies, marketers, brands, networks and holding companies by analyzing finalist and winner data from Effie Award competitions around the world.
Globally, McCann Worldgroup (1565 points) unseats BBDO (1550 points) as the most effective agency network in 2018. Consistently ranked in the top five since 2011, it is the first time that McCann holds the top spot. BBDO drops to second with Ogilvy ranking third and DDB ranking fourth.
From the Middle East & North Africa (MENA) region, FP7/DXB ranks as the #2 Most Effective Agency Office globally (255 points) after finishing at #4 in 2014, #2 in 2015, #1 in 2016 and #3 in 2017.
FP7/CAI ranks as the #8 Most Effective Agency office globally.
This is despite the fact that MENA agencies get points from only one Effie competition, while other agencies including the #1 ranked Sancho BBDO (276 points) get points from two competitions (LATAM and Colombia).
"I'm completely honored and humbled at the same time. Doing work that makes a meaningful difference for the brands that we represent is our job. Creativity that is not self-serving, nor made for award shows, but rather works to benefit both brand and consumer, is what makes us proud. That's our True North. The fact that our Effie-winning work also wins at creative shows, goes to show that the complementary forces of effectiveness and creative brilliance, in our line of work, are two sides of the same coin," said Tarek Miknas, CEO, FP7/MENA.
Of the top 15 most effective brands regionally, 10 brands were FP7's brands including Coca-Cola (1), Emirates NBD (2), OMO (3), EG Bank (4), Orange (5), Atlantis (8), Murr Television (8), Puck (8), Batelco (12) and Byblos Bank (12). Also, out of the top 15 most effective marketers regionally, again 10 are FP7's clients — Unilever (1), Coca-Cola (2), Emirates NBD (5), EG Bank (6), Murr Television (7), Orange (7), Arla Goods (11), Atlantis (12), Batelco (14) and Byblos Bank (14).
Tahaab Rais, Regional Head of Strategy & Truth Central, said, "Our consistent focus and drive has been to ensure that effectiveness and strategy aren't a discipline, but a culture. So, effectiveness awards aren't a season for us. And that's why you see us winning at effectiveness competitions worldwide. It is humbling but it's also fulfilling for our people, because it shows what we have believed in and practice is working. And the best part is the clients who know what matters, are partners in making this happen."
He adds, "In addition to us having the first-ever MENA juror representation at the Global Effies, our work on OMO has become the first and only work from MENA to be recognized at the Global Effies. And FP7/DXB has rightfully won a Bronze Global Effie for OMO's "Not a Tide Ad. But, the dullest one in history for the least active kids in history". It's one of only five winners, globally. And that is exciting."
The campaign re-positioned 'Dirt is Good' in the Middle East by showing the inactivity of kids today through the longest cross-platform live stream in history.
"Delivering on both Business and Brand objectives is always a manifestation of a winning marketing strategy, however when these results are delivered through purposeful campaigns that aim for a better future for our children, and moreover get global attention and recognition from flagship advertising boards, our job becomes more meaningful, hence self-rewarding and fulfilling. The level of engagement and endorsements it received from parents across the Middle East is a true testament of the immense efforts that were put behind such an impactful campaign by the Unilever and the FP7 team in driving a genuine cause to enhance the well-being of children in the region," added Marwan Yassin, Marketing Director, Unilever – Home Care.
FP7/MENA is the most awarded agency network in a single regional competition (ranked 1) vs. all other regions and agencies, globally. The agency has achieved this for the third year running. For the fifth consecutive year, it is #1 Network in MENA with the next agency being UM (94 points) followed by J. Walter Thompson (92 points), BBDO (89 points) and OMD (79 points).
"The Effie's make us very proud for two main reasons: first they are done via true partnerships with our valued clients and second, they prove, beyond all reasonable doubt, that daring creativity and commercial success go hand-in-hand," added Jon Marchant, MD,  FP7/UAE.