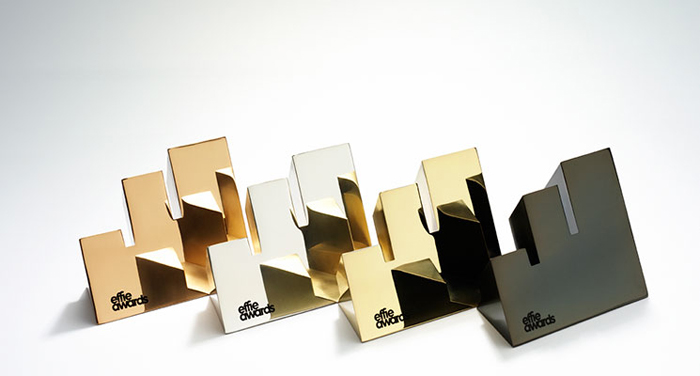 FP7/MENA has continued its record at the Global Effie Index. The Effie Index identifies and ranks the most effective agencies, marketers, brands, networks and holding companies by analyzing finalist and winner data from Effie Award competitions around the world.
Globally, McCann Worldgroup (1565 points) unseats BBDO (1550 points) as the most effective agency network in 2018. Consistently ranked in the top five since 2011, it is the first time that McCann holds the top spot. BBDO drops to second with Ogilvy ranking third and DDB ranking fourth.
From the Middle East & North Africa (MENA) region, FP7/DXB ranks as the #2 Most Effective Agency Office globally (255 points) after finishing at #4 in 2014, #2 in 2015, #1 in 2016 and #3 in 2017.
FP7/CAI ranks as the #8 Most Effective Agency office globally.
This is despite the fact that MENA agencies get points from only one Effie competition, while other agencies including the #1 ranked Sancho BBDO (276 points) get points from two competitions (LATAM and Colombia).
"I'm completely honored and humbled at the same time. Doing work that makes a meaningful difference for the brands that we represent is our job. Creativity that is not self-serving, nor made for award shows, but rather works to benefit both brand and consumer, is what makes us proud. That's our True North. The fact that our Effie-winning work also wins at creative shows, goes to show that the complementary forces of effectiveness and creative brilliance, in our line of work, are two sides of the same coin," said Tarek Miknas, CEO, FP7/MENA.
FP7/MENA is the most awarded agency network in a single regional competition (ranked 1) vs. all other regions and agencies, globally. The agency has achieved this for the third year running. For the fifth consecutive year, it is #1 Network in MENA with the next agency being UM (94 points) followed by J. Walter Thompson (92 points), BBDO (89 points) and OMD (79 points).
"The Effie's make us very proud for two main reasons: first they are done via true partnerships with our valued clients and second, they prove, beyond all reasonable doubt, that daring creativity and commercial success go hand-in-hand," added Jon Marchant, MD,  FP7/UAE.