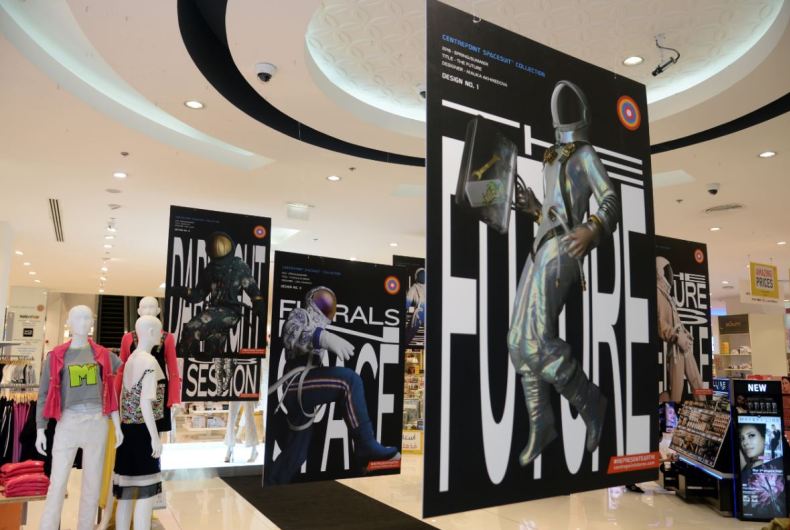 With space tourism and the space race to Mars both hot global news topics, the Middle East's fashion store launched its own exploratory mission asking – what would inter-cosmic future fashion look like? To help answer this question, Centrepoint asked students from across the UAE and KSA, together with the retailer brand's own social media followers, to submit designs for how they expected a space fashion collection to look in a not-too-distant decade.
The winning student designer is Malika Akhmedova, a first-year student from the College of Fashion and Design in Dubai, UAE, with Saif Al Din Rashwan from the American University in Dubai chosen as the first runner-up. Their designs went on display at Centrepoint's store in Dubai Festival City, along with the creations from six other finalists.
The Spacesuit Collection competition, which ran across Centrepoint's website and social media channels, as well as being promoted directly to universities and colleges, was launched to support the brand's ecommerce advertising campaign, which depicts an astronaut with nothing appropriate to wear for an alien space encounter.
The competition was designed as a chance for customers to show their support, and design a spacesuit for the astronaut who's featured in the film.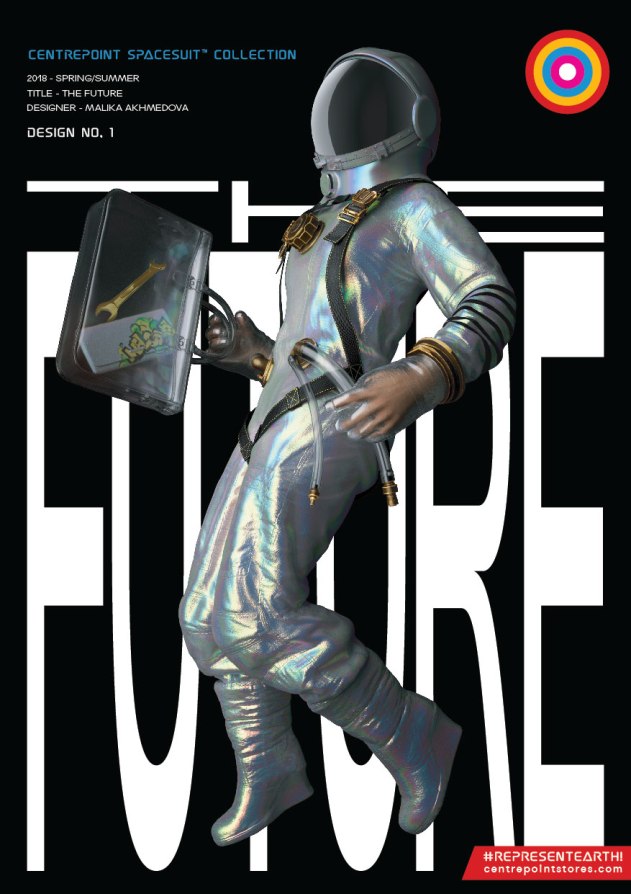 The contest, in collaboration with Centrepoint's creative agency Impact BBDO Dubai, engaged over 300 students from colleges and universities across the UAE and KSA. Among the universities participating were Esmod, the French Fashion University in Dubai, Herriot Watt in Dubai and the Institute of Luxury Fashion & Style in Dubai.
The two winning designs emerged from 35 designs shortlisted by a jury comprising Centrepoint's marketing and BBDO's creatives teams.
"We always suspected that Centrepoint fans had great talent and potential, and this competition has proved it! We wanted to get young people exploring their creativity and designs skills in a way they might not usually do and we have been truly impressed by the standard of entries that we received," commented Simon Cooper, Head of Centrepoint.