The global ransomware assault, that was first felt in May 2017, has hit closer home to the advertising and marketing industry. Global Holding Company WPP was hit a cyber attack on June 27, 2017, with some of its offices, in some markets, even having to shutdown.
In response to queries, the Company had stated, "IT systems in several WPP companies have been affected by a suspected cyber attack. We are assessing the situation, taking appropriate measures and will update as soon as possible."
WPP had advised all its employees to shutdown systems and stay off the wireless connections. The immediate impact was felt in the Middle East & North Africa (MENA) region as well for WPP companies that include the likes of J Walter Thompson, GroupM agencies, Memac Ogilvy, Grey Advertising and several research agencies.
While all WPP offices in the MENA region remained open, agencies were asked to shutdown all systems and wireless access.
Earlier today, WPP CEO, Martin Sorrell asserted to media outlets that WPP was "open for business" again. The company's website that was down yesterday, is also up and running.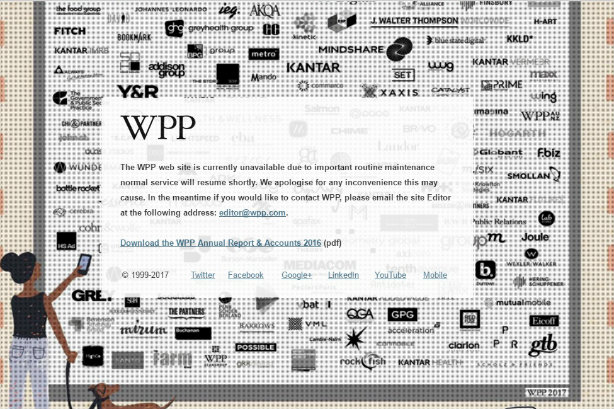 WPP officials in MENA stated that they had nothing further to add to the global statement and are still exerting caution in accessing systems.