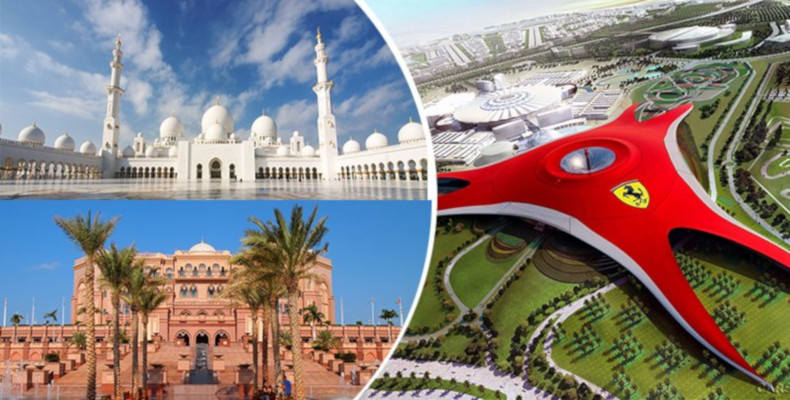 Adara has entered into a partnership with the Department of Culture and Tourism – Abu Dhabi (DCT) to create a private data co-op that utilizes the measurement and analytics platform, Adara Impact.
By linking different but related travel data sets together, Adara aims to create a Travel Graph for DCT, mapping out traveler behavior of inbound and outbound tourists to the region. Adara Impact's analytic capability enables DCT and its media agency, Spark Foundry, to track and measure the economic impact of DCT's paid, owned and earned marketing investments.
This is the first fully integrated Adara Impact partnership with a destination marketing organization in the Middle East and is a result of DCT's data-driven focus to help deliver on the Abu Dhabi Economic Vision 2030 and Abu Dhabi Plan.
"Adara's Impact platform will help give DCT the transparency we need to measure the true economic impact of our marketing initiatives. We aspire to go beyond traditional media metrics and optimize towards KPIs such as Average Daily Rates and Length of Stay. By building DCT's own private eco-system and coupling it with Adara's connected view of the traveler we have unprecedented access to travel trends and behaviors into Abu Dhabi," said Steve Copestake, Executive Director of Marketing and Communication at DCT.
The partnership, brokered by Spark Foundry, will see Adara, DCT and Spark Foundry work together to connect the data of public and private sector participants in a secure environment.
"We are proud of this innovative partnership which unlocks data from Adara and allows us to translate that into actionable insights which will deliver growth for DCT. During these times and given how the travel consumer's journey is heavily digital, this three-way partnership allows us to harness the power of Adara's data, architect and optimize investments to deliver effective and efficient results for DCT and helping to deliver international visitor growth for Abu Dhabi," added Alain Brahamcha, CEO of Spark Foundry.
"This partnership is a great example of a forward-thinking Destination Marketing Organization and digital agency embracing data to deliver genuine economic impact to the region. We are thrilled to be working with innovators like DCT and Spark Foundry and look forward to continued success and expansion in the Middle East," explained Layton Han, CEO, Adara.