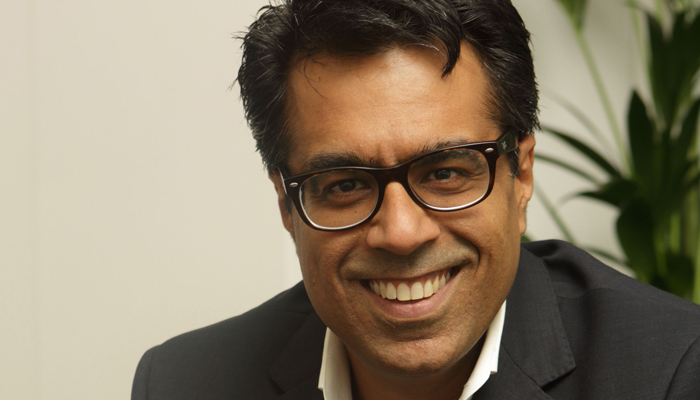 As Unilever reaches into its marketing arsenal for addressing MENA's uncertain and complex but high growth market, Asad ur Rehman, Director Media, Middle East & North Africa, Unilever speaks to Arabian Marketer Group Editor Sana Mahmud on the company's plans ahead…
Uncertainty is the only constant in the changing global economy, and by extension, in the marketing advertising and media business across regions. The challenge is even more pronounced in the Middle East and North Africa (MENA) markets. The political fabric, inherent strengths and challenges, the estimated growth rate and high adoption of digital give MENA its own traits of the VUCA (volatile, uncertain, complex, ambiguous) world. For Unilever, MENA has always been a market of significance and the year ahead will be no different, albeit with an even sharper digital focus.
Gearing up for a New MENA
"MENA is one of the most exciting regions even though it does not attract the amount of attention it should. Not only in terms of growth for businesses but also the consumer landscape here, especially from the perspective of adoption of digital media, is dynamic," observes Asad ur Rehman, Director Media, Middle East & North Africa, Unilever. He cited data points such as Saudi Arabia being YouTube's largest per capita consumption market and UAE's highest smartphone penetration globally as indicators that advertisers have to find new and meaningful ways of connecting with consumers.
"The change in consumer habits demands novel expertise, ability to sustain in new ecosystems and forming external alliances," Mr Rehman reflects, adding, "At a time when some of biggest emerging markets such as China, Brazil and Russia are braving either slowdown or crisis, MENA presents a growth opportunity. Applying a straight GDP growth will not give the whole impression of this opportunity because the region plays home to the highest and the lowest per capita incomes in the world."
While Mr Rehman is optimistic on the region overall, he is quick to add that MENA sees its own VUCA world traits, at times as severe as the cases experienced in Syria and Yemen where business activities have been ceased overnight or have been affected due to political reasons.
The extreme conditions in MENA markets demand a new approach to communication and marketing that resonates with the new Arabian and African consumer.
Tech Transforming MENA's Media Landscape
While digital has seen continued growth in MENA, technology is impacting traditional media as well. "On the one hand, TV content is becoming on demand and applications such as SHAHID are growing in size and stature. On the other hand, digital pure play platforms such as Instagram and SnapChat are growing speedily," Mr Rehman points out.
Unilever estimates a 15 per cent growth in digital in the year ahead but Mr Rehman cautions that the industry needs to come together quickly to shape up this growth. He says, "The likes of Facebook and YouTube are creating premium digital inventory. Tech-impacted traditional channels like SHAHID or MBC content and international partnerships such as Choueiri Group and AOL will fuel the growth in digital but agencies have to gear up for these changes."
In many ways, the growth in digital has leveled the playing field, putting power back in the hands of content. New skill-sets are demanded to stay in pace with the consumer. Some of this is addressed by technology in terms of deploying content across channels, measurement and cross-platform reach. However, a lean and agile system is required, according to Mr Rehman, for actual content creation, which on occasions may even be in real time. He states, "In the past couple of years, we have benefitted from partnering with technology start-ups. Middle East is perhaps not known for a 'silicon valley' of its own, but there are respectable start-ups that are doing good work."
In addition to honing its focus on new ways of connecting with consumers, Unilever has become savvier in managing its digital media investments. Mr Rehman explains, "We realigned our partnerships with our global partner PHD, and on the back of that created quick wins and ventured into the likes of programmatic buying. We also set up platforms that can harness and harmonize big data accumulated from various sources."
Unilever's MENA Play
Unilever has 35 active brands in MENA – all of which contribute to the company's turnover. "We give each of them the due focus. From a brand perspective, in 2015, we are committed to doing new things in the market. Last year we relaunched our laundry detergent brand OMO. Laundry is a difficult category, as it requires long-term investment and commitment to build the brand. In terms of market share, it has been a successful relaunch and we have allocated resource and expertise needed to build the brand over the next five to 10 years," Mr Rehman informs.
Unilever's ambition in the personal care categories such as haircare and deodorant, continues to be strong, where it aims to lead across categories in the different MENA markets. The company has also indentified categories that will add to its existing business opportunities in the region, ice cream being on the cards at present.
The company's 2015 game plan will see additional focus on markets such as Egypt, KSA and UAE, followed by Oman, Qatar and Bahrain, that the corporate major see as a promising markets. For Mr Rehman, MENA is set for a growth trajectory, and Unilever is poised to tap on this growth.
Three Questions On Cannes Lions, Awards & Recognitions
Our First & Truest Obligation is to the Consumer: Asad ur Rehman
How important are awards in the Unilever MENA scheme of things?
Recognition, including awards, is important for our brand. It creates a cycle of communication and innovation, which requires us to improve on previous year's accomplishments. However, our first and truest obligation is towards the consumer. The message has to be appealing, effective and engaging. Award is a happy coincidence.
What are your expectations from your agency partners in connecting with the new consumer?
We have some marvellous agencies that are doing fantastic work — Lowe, a regional agency FP7, a creative independent We Want Traffic amongst others. I would like to see more digital specialists like Sapient Nitro, AKQA or RGA coming in the market. We haven't seen agencies that bring technology at the heart of brand communication. I hope we do see such players because otherwise we will just be applying traditional media principles to new realities of digital, not making the most of the opportunities that technology has to offer.
How do you expect Unilever MENA to perform this year on the awards front?
We expect a good year overall but specifically Cannes Lions is tough and global work has an advantage there. We had a good run at the Effie Awards last year and at the Festival of Media MENA. We are pushing forward in quality of innovation in communication and the number of awards we have won in the market has increased in the last couple of years — so hopefully, onwards and upwards.
This article was published in The Arabian Marketer June print issue.
To get your own copy, please email to marketing@arabianmarketer.ae