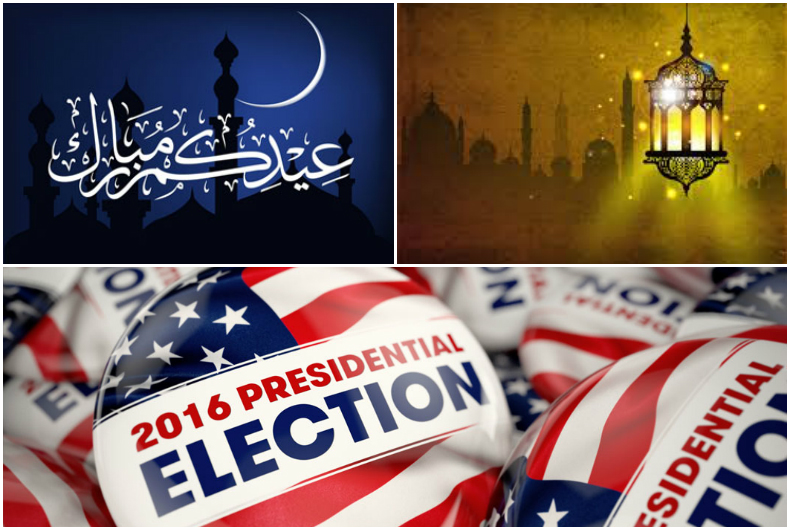 Not surprisingly, Eid Al-Adha, Ramadan and US Elections have found their way among the most talked about events by people in the UAE, on Facebook in 2016. As Facebook looks back at the year, not only has it identified the top moments of the year, but has also highlighted some of the top Live Videos in a bid to continue the usage of videos on its platform.
With over 136 million people in the Middle East & North Africa (MENA) region using Facebook every month, including over 90 percent of people in the UAE, some of the top moments on Facebook in the UAE include US Elections, Eid Al-Adha, Ramadan, Rainstorms in Dubai and Fujairah and Aleppo (Syria).
The top global moments discussed on Facebook include US Presidential Elections, Brazilian Politics, Pokemon Go, Black Lives Matter, Rodrigo Duterte, Olympics, Brexit, Super Bowl, David Bowie and Muhammed Ali.
Facebook's list of the top Live videos in the UAE leads with the emergency aircraft landing at Dubai Airport. The unavailability of exit clearances for overseas Filipino workers followed next and Who will become the next Prime Minister of India was the third most watched Live FB video.
Facebookers in the UAE also viewed 'Egyptian presenter has his hair shaved on air' and 'Vote for the best player in the Arab World' to include these among the top Live FB videos in the market.
"Every day, people turn to Facebook to share the moments that matter most to them and react to the important issues and events happening around the world. As the year comes to a close, we have seen people in the UAE connect in big and small ways on Facebook and create memorable moments together," said Jonathan Labin, Managing Director of Facebook for Middle East, North Africa and Pakistan.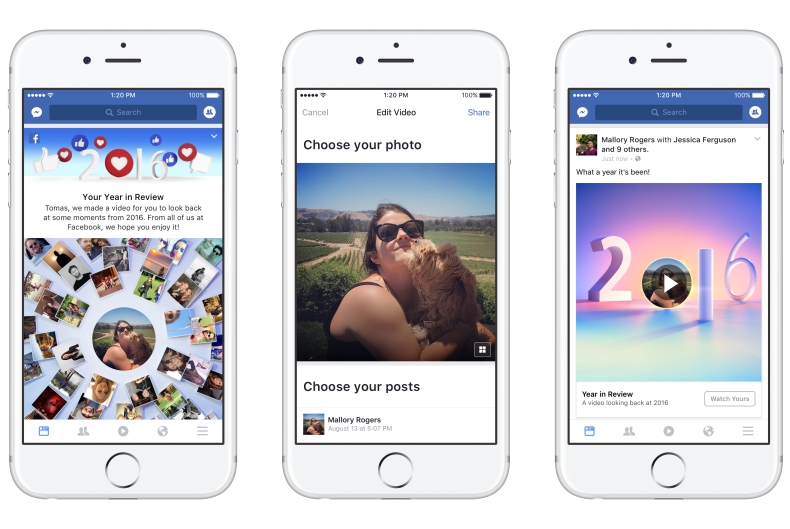 This year Facebook has not only released its top moments of 2016 with the Year in Review list, but has also created a personalized video of moments from the News Feed of individual users, that they can edit and share with their family and friends.
Background On Top Global Moments:
#1. US Presidential Election
For the second time in a row the US Presidential Election was the number one topic discussed on Facebook. For the first time ever, Facebook streamed the presidential debates using Live video. Around 30 million people viewed election results via NBC News' Facebook Live broadcast.
#2. Brazilian Politics
On March 16, hundreds of people went to the presidential palace to protest Lula's appointment, as Chief of Staff of the Presidency, and generated over 4 million conversations on FB. Then next day when Lula was sworn in, another 4 million people turned to FB to share their views.
#3. Pokemon Go
People created groups and real-world events tied to the game, bringing players together to search for Pokemon. Over 7,000 groups were created. The Pokemon Go Global page attracted over 200,000 active members.
#4. Black Lives Matter
Live proved a powerful tool for bearing witness and making more people feel connected through firsthand accounts.
#5. Rodrigo Duterte & Philippine Presidential Election
On May 9, the Philippines elected their 16th president, Rodrigo Duterte. In the days before and after his election, over 10 million discuss his election on FB.
#6. Olympics
Gold medalist swimmer Michael Phelps used Facebook Live to announce his retirement. Teams, athletes and sports media used Facebook to connect directly with fans and bring them behind the scenes during the games.
#7. Brexit
People turned to Facebook to express both excitement and dismay at the news. The conversation erupted after the vote, with over 16 million conversations taking place after the Referendum on June 23.
#8. Super Bowl 50
60 million users generated around 200 million posts, comments and likes about Super Bowl 50. Cam Newton and Peyton Manning were at the center of the conversation.
#9. David Bowie
Over 45 million people went to Facebook to memorialize the singer, and fans turned to Facebook to share their grief, and organize David Bowie tribute parties and pages.
#10. Muhammad Ali
In the first 24 hours after Ali's death, there were 110 million interactions on Facebook.