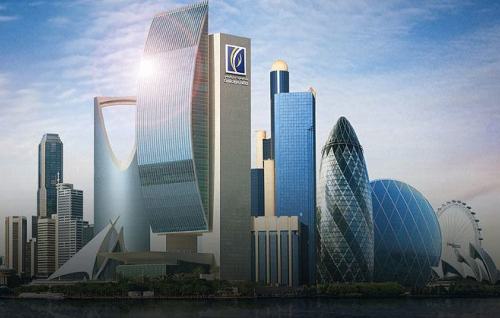 Emirates NBD has expanded operations in the Kingdom of Saudi Arabia (KSA). The bank inaugurated its first branch in Jeddah and plans to open a branch in Khobar soon, followed by another branch in Riyadh. This would make KSA Emirates NBD's largest branch network outside the UAE and Egypt.
The move also grows the bank's presence in the Middle East & North Africa (MENA) region. Apart from MENA, Emirates NBD is also present in India, Singapore, and the United Kingdom with representative offices in China and Indonesia.
Leveraging the bank's digital capabilities and franchise across KSA's key trade markets, Emirates NBD KSA offers services across retail, private, business and wholesale banking. It also offers corporate finance advisory, project and syndicated finance through Emirates NBD Capital KSA, the bank's investment banking arm.
"Our presence in KSA leverages the UAE's strong economic, financial and commercial ties with the Kingdom. As Saudi rolls out its transformative Vision 2030 plan, we are delighted to deepen our relationship and continue to support Saudi individuals and businesses looking for a trusted banking partner," said Hesham Abdulla Al Qassim, Vice-Chairman and Managing Director of Emirates NBD.
"Our increased footprint will enable us to forge stronger on-ground relationships with individual and corporates in KSA looking to invest and trade across the MENA region and beyond. We are committed to delivering value and contributing to the long-term development of KSA's economy," added Eng. Loai Hassan Abduljawad, Chief Executive Officer of Emirates NBD KSA.
He explained that to cater to KSA's digital-savvy population, the Jeddah branch has been designed in line with the bank's philosophy of incorporating "high tech with high touch", offering both self-service and assisted banking solutions, powered by digital technology. "The branch will offer the full suite of Emirates NBD's award-winning retail and corporate banking solutions and services, including financing support to SME clients, a key sector of the Saudi economy, as part of the nation-wide Kafala program," he said.