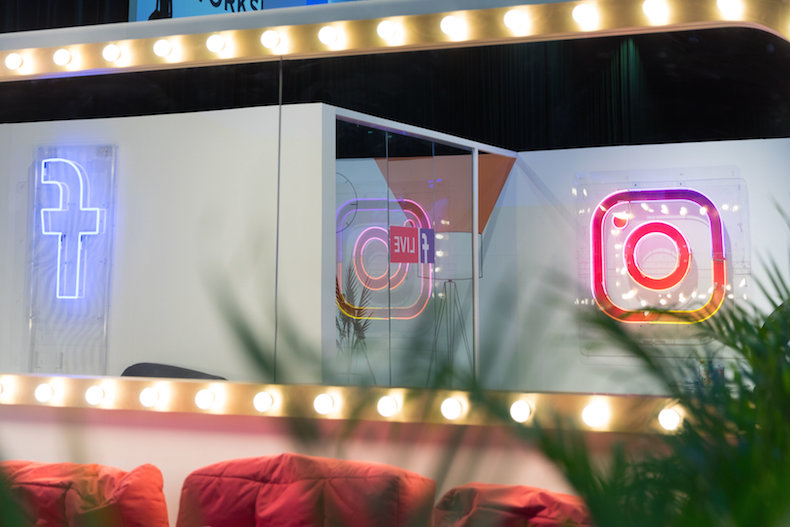 Facebook has rolled out its newest initiatives to help Arab content creators unleash their creativity at VIDXB, an annual gathering celebrating the world of online video. The all-new Facebook Creator App and the Facebook for Creators website will enable the easy creation of content and help drive engagement with communities in the region and around the world.
A strategic partner of the two-day VIDXB event, Facebook brought together regional and international content creators, fans and industry professionals to create and share unforgettable experiences. At VIDXB, Facebook's partnerships team hosted video creators to share tools and tips to help them optimize creative content.
These included leading Arab gamer and founder of DvlZGame, Ahmed Al Nasheet. Also present was Emirati content creator Khalid Al Ameri who quit his day job to become a full-time video creator on Facebook with a following of over 163,000. Other popular creators included the online comedy show Punny Pun Times, and Egyptian muppet Abla Fahita, the character and comedian, who counts over four million followers and frequently goes live on Facebook while in character.
"The great content being created and shared on Facebook is bringing together people from the region and around the world. These individuals are using the platform in a fundamentally different way than others, and that is why we are excited to launch these new products just for them. Creators are integral to Facebook – especially in the MENA region, where online video consumption is at an all-time high," said Sara Abu Zahra, Head of Strategic Media Partnerships for Entertainment, MENA & Turkey, Facebook.
Creators around the region are sharing their videos on Facebook to build a community around their passion — ranging from comedy sketches, to interactive video games, and even knitting sweaters. On Facebook, creators can connect with more than two billion potential fans and collaborators, get to know their community, talk directly to fans with Live, and monetize with products like branded content.
Today, over 164 million people use Facebook and over 63 million are on Instagram in the MENA region. A recent Facebook survey also revealed that people in the UAE spend five times longer looking at video than static content on Facebook and Instagram, and a total of 79 percent of people watched more videos online in 2016 compared to the previous year.