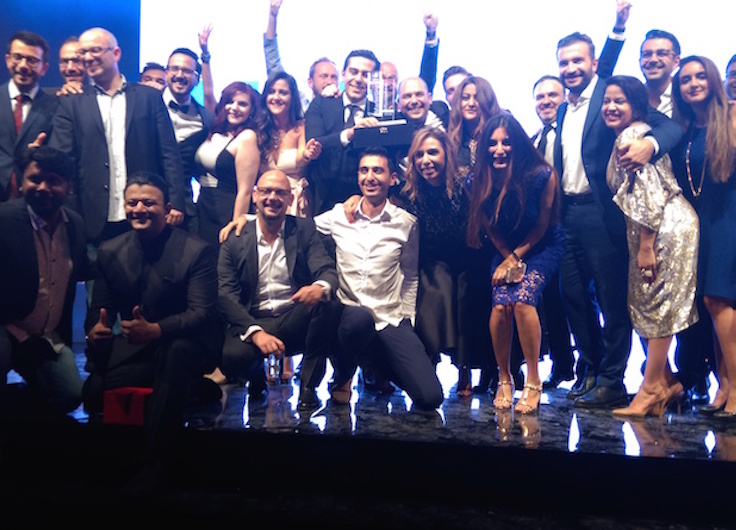 For FP7/MENA, the year might not have started off well in terms of winning trophies at some of the most important award shows including Dubai Lynx Festival of Creativity and Cannes Lions International Festival of Creativity, but it has ended the year with a bang with a fourth consecutive year win at the Effie MENA.
FP7/MENA not only won 'The Most Effective Network of the Year' at the Awards but its Dubai office was also crowned the 'The Most Effective Agency of the Year'.
The four peat win, recognizing effectiveness or creativity that works in the marketplace, has made the award that much more sweeter for the agency. "FP7/DXB has won this award four years running. This to me is a critical achievement. It is not luck or chance. It is a vision and an agency objective that we have constantly delivered on. It is hard work, passion, creativity, strategy and above all ensuring that we work hand-in-hand with clients on a unified objective from the get-go," said Sasan Saeidi, MD at FP7 UAE.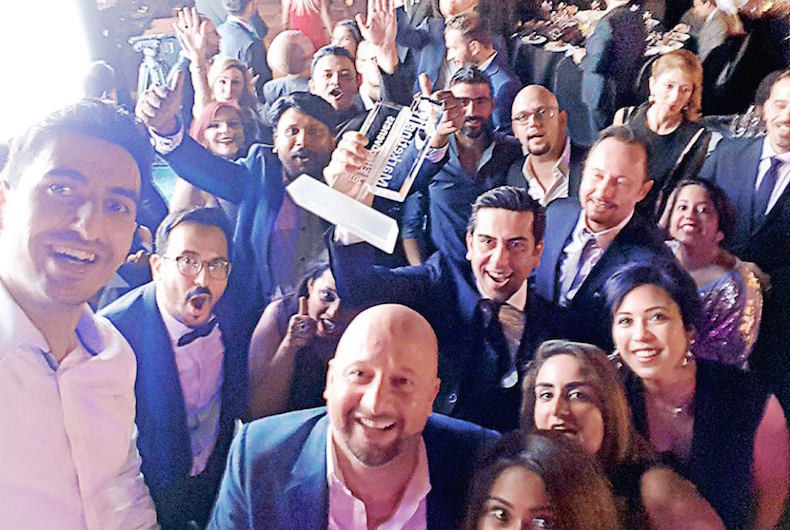 "There are two key things that help us deliver great work. Brave clients that trust us. And an aligned strategy that people believe in, from top to bottom. It takes all parts of the engine to run flawlessly," added Tarek Miknas, CEO at FP7/MENA.
Congratulating the team, Mr Saeidi said, "For everything and everyone that has driven us towards this never to-beat track record, I say thank you. I say I love you. Effies 2016 is a joint victory for us and our lovely clients."
The Effectiveness Focus
While keeping its focus on creative, the agency has continually worked on delivering effectiveness, which is a key component of award parameters. "We follow up on results with our clients. As simple as that sounds, it takes a great deal of persistence, trust and partnership to constantly get feedback on what is working and what is not. Knowing this along the way helps us to keep ahead, shift strategies and be agile so that we ensure we're doing meaningful work for our partners' brands," explained Mr Miknas.
Agruably, there are many award shows that are just about creativity and not business. Over a period of time, Effie as a platform, both through the Effie Index and through its awards, has established itself as an effectiveness driven forum.
FP7/MENA explains that even as brands put more premium on creative-only shows, for the agency, it is about doing great work for real clients, solving real issues and helping push client business forward in the most creative way possible. "If this opens itself to a creative-only show, then we enter into a creative-only show. If not, then we focus our energy on platforms that celebrate creativity plus the results. I do believe that jurors at creative-only shows are beginning to question the relevance of the work they are reviewing; judging if it really did make any impact on the business and if it really did make any difference for the brand – whether that difference is quantitative or qualitative and whether it has affected attitude or behavior," Mr Miknas remarked.
A Game Of Chance
Commenting on a relatively slow year for FP7 on platforms like Lynx and Cannes, he says that sometimes it can often be the luck of the draw. "This does not mean that awarded work does not deserve to win, nor does it mean that the winning work was not brilliant. But, we've often been surprised ourselves where sometimes the work that we place our highest bets on score poorer than work that we take a chance on while entering."
With the year nearly coming to an end, the agency looks back at the work created by its offices across MENA. "As I put together a presentation for the Board, I'm spoiled for choice when deciding which work to show, on both our global clients as well as on our local clients. It's typically at this point that you look at how much great work was produced over such a fast-moving, short period of a year. I look back and feel that we've created a lot of meaningful work that represents our clients well and represents our region well – what more can I ask for,' concluded Mr Miknas.