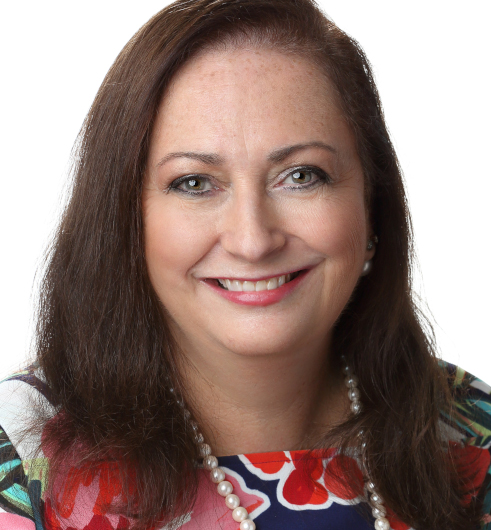 IBM has recently released the insights from its study 'Women, Leadership and the Priority Paradox' that stated it would still take over half a century more to achieve gender equality in the global workplace. It also said that current leaders are yet to make this a priority on their agenda. In a conversation with Arabian Marketer, Susan Jain, Chief Marketing Officer, IBM Middle East and Africa, delves deeper on her takeaways from the study, and some of the steps that can be taken to bring change. Excerpts:
What was the most surprising finding for you from this study?
The most surprising finding is that it could take at least 54 years, which is until 2073, to achieve gender equality in terms of leadership numbers in the global workplace. We are, however, seeing key initiatives focusing on women empowerment that provide platforms for women to occupy leadership roles in the public and private sectors, ensuring their effective participation in the Middle East's economic development.
A few years ago, a survey of 21,980 publicly traded companies in 91 countries conducted by the Peterson Institute for International Economics determined that "the presence of more female leaders in top positions of corporate management correlates with increased profitability of these companies." Today, our survey analysis also reveals a correlation between organizations that report outperforming on gender equality and those that report outperforming on profitability.
It appears the steps taken in the last three years towards gender parity have not shown much result in workplaces in MENA. The study has indicated a host of reasons. Among your suggested steps towards change, please detail more on 'making leadership accountable'?
It's more about how women leaders and first movers work hard to create a corporate culture that embraces women's leadership styles. This requires not only vision and messaging but real action and accountability. It starts at the top, with senior leaders willing to include gender diversity as part of their strategic agenda, as 81 percent of first movers do. It means executives across the organization regularly and openly challenge gender-biased behaviors and language, as 86 percent of first movers do.
Do you think the current form of women quotas in leadership or other levels helps towards gender equality?
We are seeing that organizations have been placing a strong focus on diversity and empowering women and the business benefits of inclusive teams are now evident. The opportunity now is to move from inclusion being interesting to being imperative — just like we treat other top business priorities.
According to the study, first mover organizations are practically unanimous in their claim that they value the individual contributions of men and women equally. It's not about promoting women simply to fill a quota, but rather to help ensure that all qualified employees are recognized for their potential and accomplishments — and are given an equal chance to advance their careers.
For more than a century, IBM has believed that diversity and inclusion are business priorities — it's woven into our DNA. IBM's long-standing commitment to inclusion is built upon decades of progressive workplace policies and practices. Every generation of IBM leaders challenge themselves to think how IBM can be more inclusive because we want to create a work environment where people feel comfortable and empowered to be their authentic selves at work.
Speaking from personal experience, IBM had given me the opportunity to gain and share my experience in a number of international cities, holding several roles in Shanghai, Singapore, Bangalore and Atlanta.
Is gender equality and employee equality the same thing? If yes, what do you base your reply on? If not, what should management and industry leaders focus more on – gender equality of employee equality?
Gender equality and employee equality are the same thing, and lead to the same outcome. In short, equality. Through an authentically egalitarian environment these organizations are able to outperform competitors in terms of profitability, revenue growth, innovation, and employee satisfaction. While first movers haven't achieved fully gender-balanced leadership yet, they are further along than others. This is solid evidence that the solution is in plain sight.