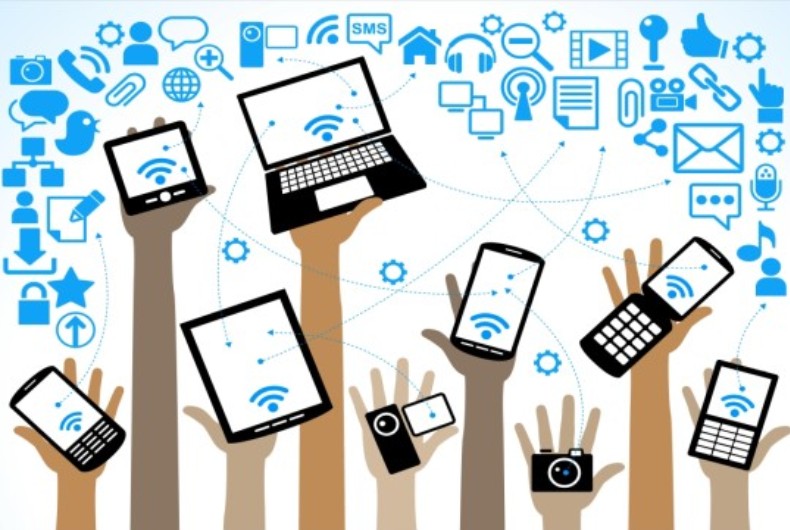 With VAT of 5 percent becoming effective across the UAE and Saudi Arabia on January 1, 2018 and the rest of the GCC following suit in the year, the region's mobile phone market is bracing for impact. International Data Corporation (IDC) takes a closer look on the potential implications for the market, and how companies can prepare for it.
"Given that mobile phones are included in the list of VAT-able items, the industry is wondering what they can expect from consumers in a post-VAT economy. Many are looking at global case studies where there was a huge buildup of stock in the channel pre-VAT followed by a major slump in sales post-VAT," observes Nabila Popal, a senior research manager at IDC.
She says that such concerns come at a time when the region's mobile phone market is in a state of flux, with IDC's Quarterly Mobile Phone Tracker showing that overall shipments increased just 0.1 percent quarter-on-quarter in Q3 2017 to total 6.4 million units. Smartphone shipments declined by 4.9 percent in the same period. The scenario could have been more perilous had this decline not been offset by a 13 percent increase in feature phone shipments across the GCC.
"The GCC mobile phone market is already going through many significant challenges outside of VAT, due to various ongoing social, political, and economic developments, and VAT will only compound this dire situation," commented Ms Popal.
"There is already a large amount of stock left over in the channel from previous quarters, so distributors are not looking to increase their shipments in the pre-VAT weeks, with many even looking to vendors to reduce their targets for Q4. As such, we do not expect to see any major increase in stock levels in the lead up to the implementation of VAT beyond the regular seasonal increase in Q4, which we are forecasting to be lower than in previous years," she said.
IDC's recently published Quarterly Mobile Phone Tracker predicts a quarter-on-quarter increase in smartphone shipments to the UAE and Saudi Arabia of 5 percent in Q4 2017, which can be attributed to the traditional seasonal increase rather than to any pre-VAT stock buildup. Looking further ahead, IDC expects the introduction of VAT to have a negative impact on smartphone shipments to the UAE and Saudi Arabia during the first half of 2018, with these two markets set to experience a combined 10 percent decline when compared with the same period of 2017.
"There are various reasons for the lack of pre-VAT stockpiling in Q4 2017," says Isaac Ngatia, a senior research analyst at IDC.
"VAT is not a one-product – or even one-sector – issue, so prudent distributors will most likely adopt a cautious approach rather than stockpiling devices ahead of its implementation. VAT will also have a significant negative impact on cashflow, at least in the early stages while confusion reigns over VAT recovery. And as there's already limited credit in the sector, distributors won't want to be taking any risks that will further constrain their cashflow at a time of such uncertainty," he said.
For the anticipated slump in post-VAT shipments in H1 2018, the additional 5 percent for VAT purposes will have an impact on end-user prices, and as margins are already extremely narrow in the mobile phone space there will be little room to maneuver with regards to these increases. However, the effect is likely to vary across different price bands, with target consumers for lower-priced models being much more sensitive to changes in price," Mr Ngatia concluded.